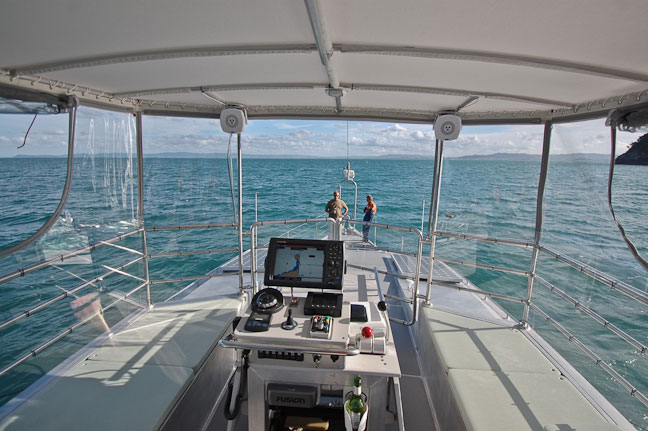 When we were working on the design of Wind Horse Steve Davis suggested a flying bridge enclosure. At the time we could not see the need, thinking we'd simply move to the great room if conditions warranted more protection. Six years and 50,000 miles later we understand the wisdom of his suggestion.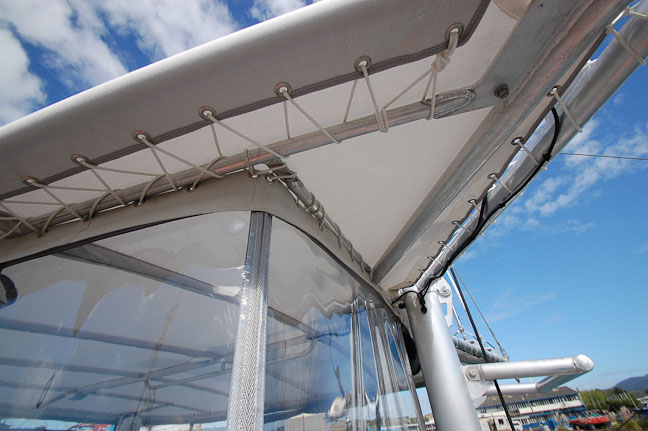 When  the FPB 64 awning was drawn, the supporting framework for the flying bridge was designed for a lacing handrail, positioned over the railings which surround the flying bridge, to facilitate an enclosure. FPB 64-4, Osprey, is the first of the series to make use of this feature.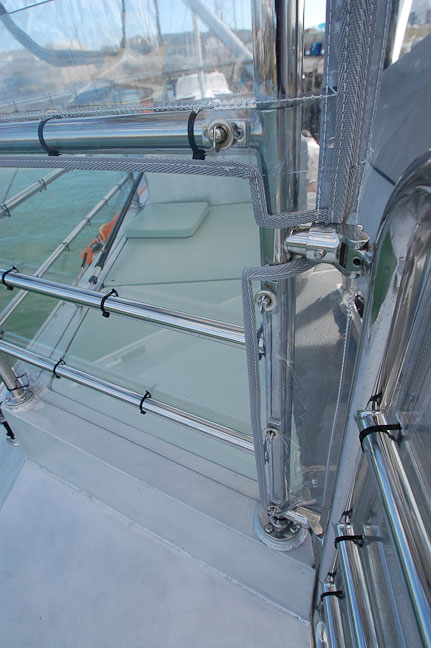 This is a complex undertaking if you also want some degree of protection from insects, as there are ventilation openings and doorways with which you must deal.
We have a high res slide show of the details here.
Posted by Steve Dashew (April 25, 2011)