"The design philosophy that underpins Wind Horse is impressive—corner cutting is not in Steve's mentality, and the attention to detail on board would shame many a boatyard."
–Motor Boat & Yachting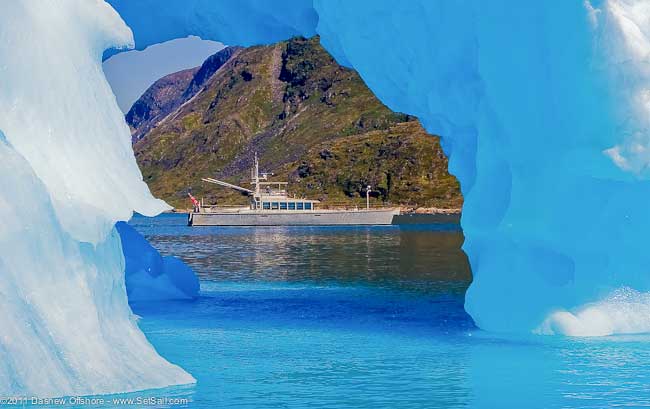 Following is a list of articles covering a range of topics on the FPB 83 Wind Horse.
Why We Cover So Much Territory–Because We Can
Wind Horse 50,000 miles later–A Few Thoughts
Wind Horse Atlantic Crossing Fuel Burn
A New Look Wake for Wind Horse
Launching and Retrieving the Dinghy
What Should a Diesel Tank Look Like After 40,000 Gallons
"By the first glance it could look like a dubious Vietnamese navy vessel. But behind the modest exterior there is hidden a luxurious yacht stuffed with smart design and technique."
–VG (Norway)
For more information on the FPB Series, e-mail Sue Grant: Sue.Grant@Berthon.Co.UK.