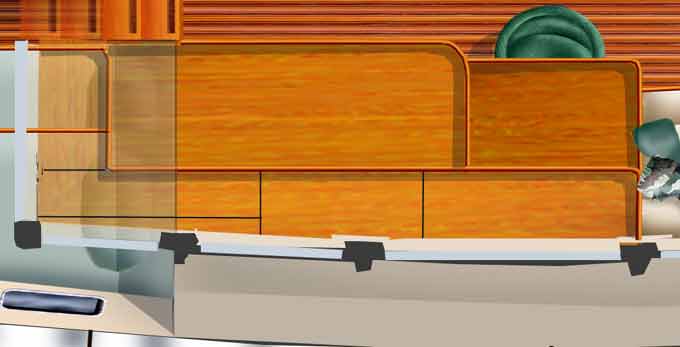 In the past we've used combination washer-dryers because they are compact and easy to work into the interior.
But these do not do as good a job as dedicated washers and dryers – and they have always been located somewhere without a view. Not any more! The plan view (above) shows the starboard aft side of the saloon, which house the washer and drier, and the office desk.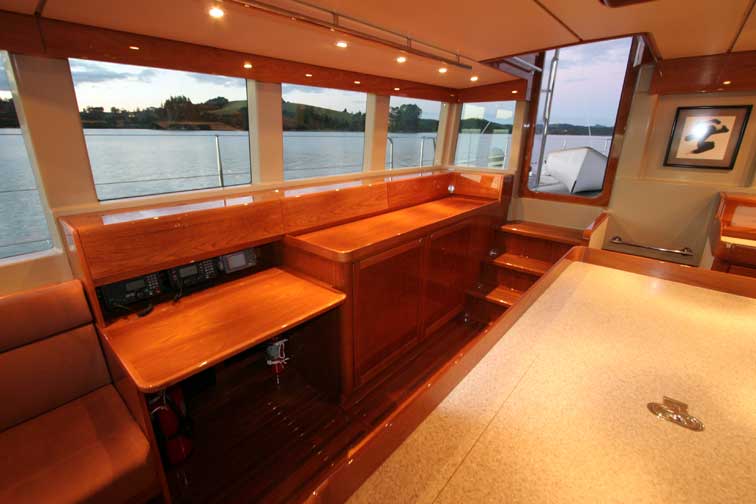 On this boat wash day comes with a top-of-the-line Asko washer and separate drier, located opposite the galley. One can iron on top of the counter, and has full 360-degree visibility while working. The photo above shows the laundry and office side of the saloon, opposite the galley to starboard. Across the back, and along the outboard side we've got another 10+ feet (3m) of bin lockers.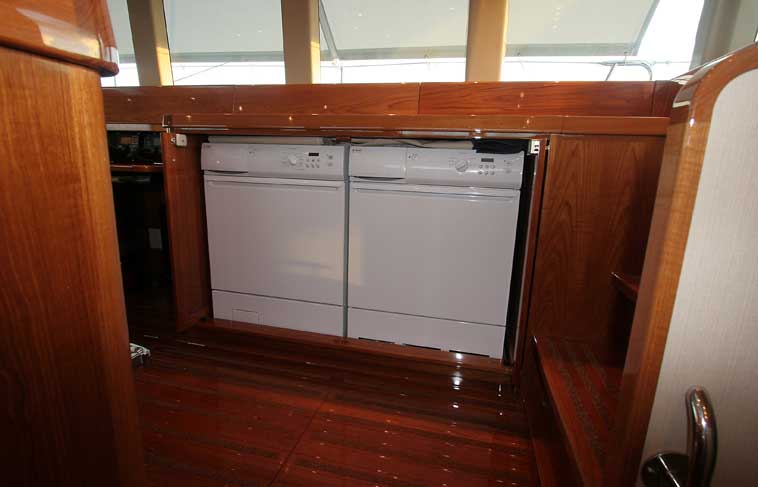 The washer and drier are accessed by sliding the doors outboard into pockets. We have access to the back of the washer and drier, for maintenance, from the basement area below.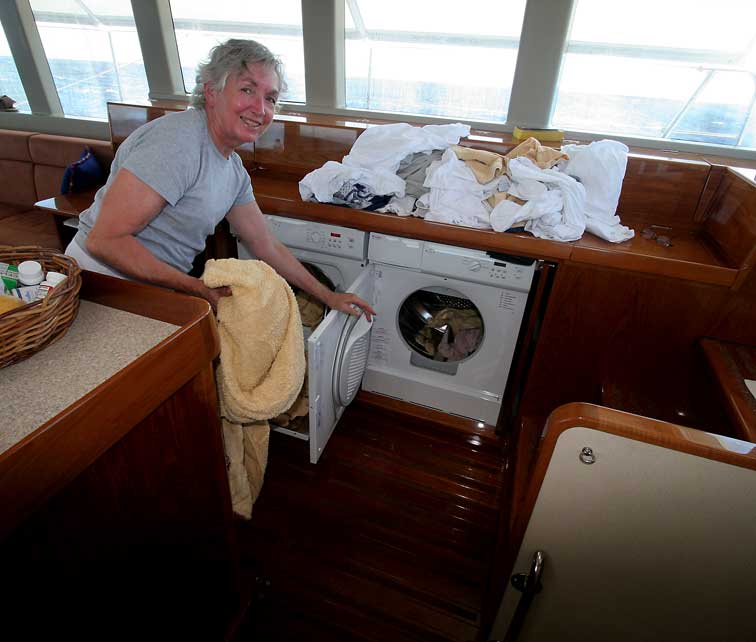 Here's a photo taken of Linda at work while we're on passage between Hawaii and California. Hard to imagine, but we are"beating" upwind into steep, confused head seas when this photo was snapped. A clean ship is a happy ship.
Posted by Steve Dashew (October 19, 2011)