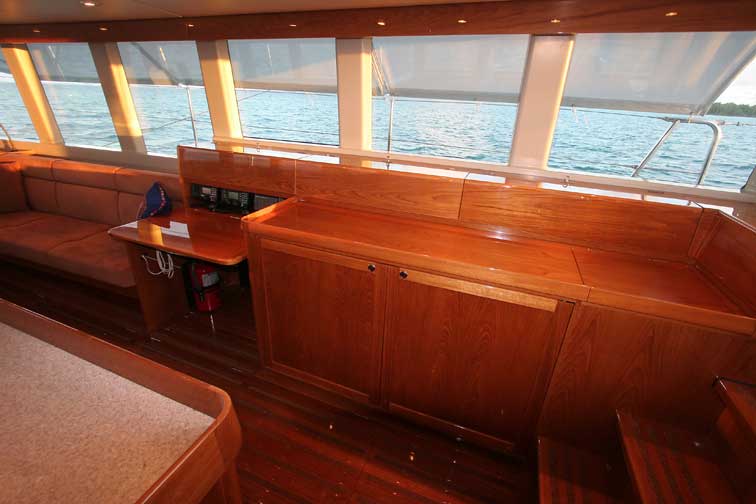 We need a fair amount of office space, as we are often at work when while we are cruising.  (Although it is better to just cruise!)
Steve works standing up on land, with lots of space for computers, drawings, and reference material. Linda is used to sitting while she works.
As computers have gotten smaller and more powerful, the job of designing an efficient office for both of us has gotten easier. Linda's desk is at the forward end of the large counter shown above. One of our two onboard computers lives in the middle lift-up locker, and is pulled out when needed (it is networked with the navigation computer at the bridge). We then have the choice of sitting while working, or using the bench top if a big project is happening. We have a soft fabric cover for both work surfaces, to help preserve the lovely finish.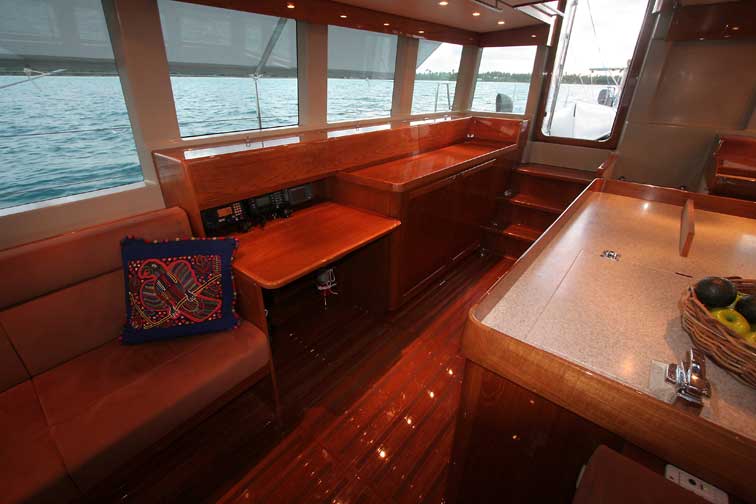 Here a view from the forward end of the saloon, looking aft.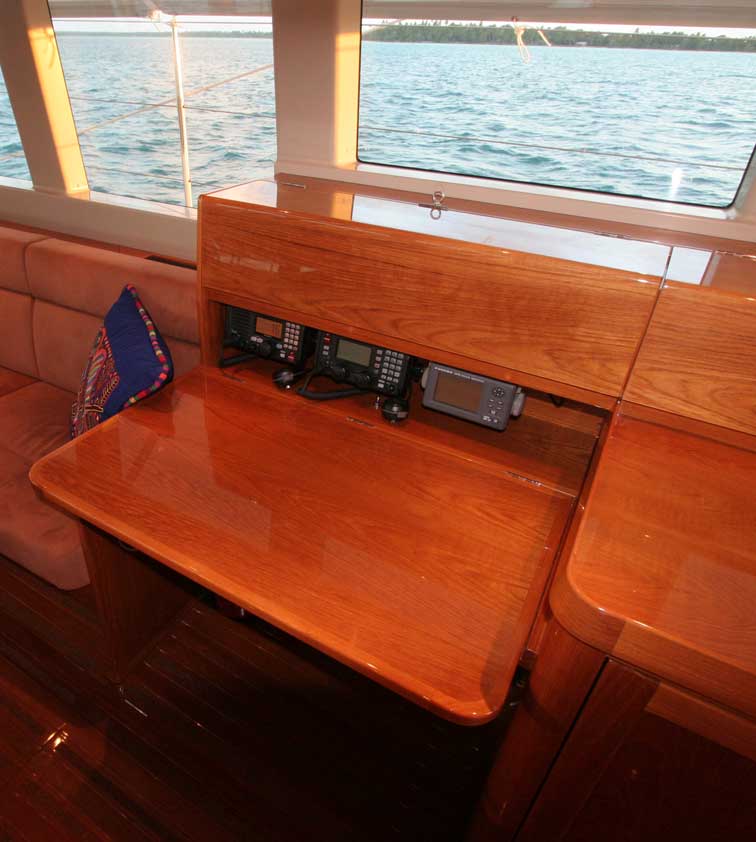 Communications gear is located at this desk – SSB, VHF, and Iridium Sat Phone (which lives in the locker above when not in use). The printer, used by both computers, is stored above.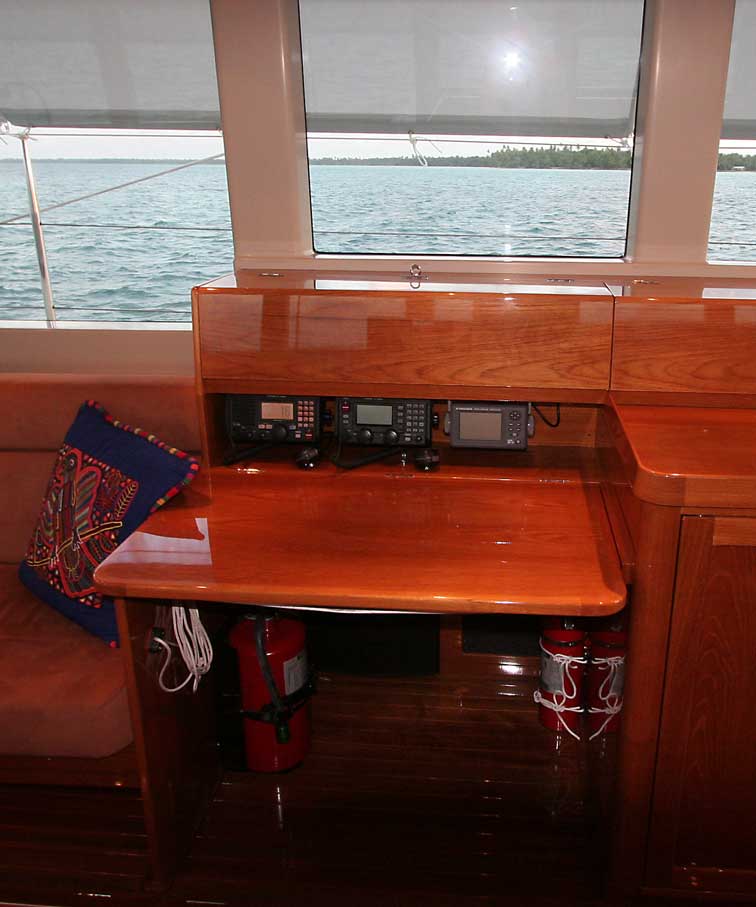 The desk top is hinged, and when raised gives us access to the gear installed outboard, under the deck. This includes the subwoofer for our sound system, the black box for the weather fax, and some other miscellaneous electronic gear. We also store our emergency gear here. A large and small halon fire extinguisher are on either side, as well as EPIRB, and when at sea, abandon ship bags.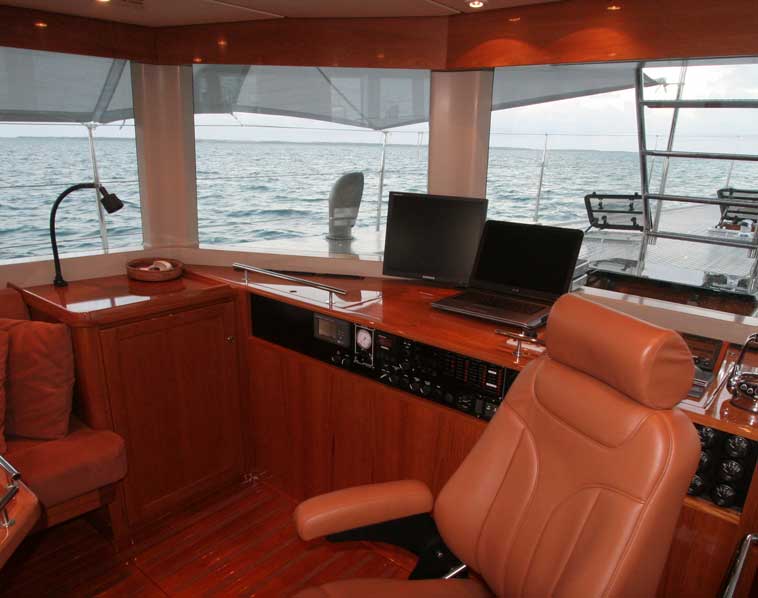 One of the indirect advantages of the black box radar we are using is that it has a digital video output to the 19″ monitor. That leaves the analog input to the monitor available. When we are in port, it takes less than a minute to convert the navigation computer to a dual monitor set up. For most of our design work and video projects, this is much more efficient. So, we've found that a lot of our projects are ending up being handled in the bridge area. Reference material ends up on the bench top to port, and in the triangular space outboard of the computer.
Posted by Steve Dashew (October 19, 2011)