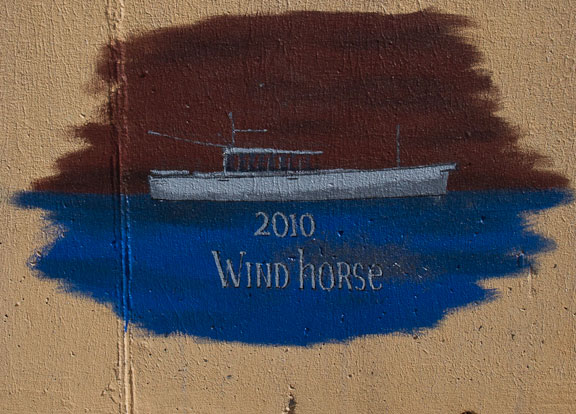 Long time SetSail visitors will know that our personal preference in cruising grounds tends toward invigorating (challenging) environments, ideally isolated, where we are totally on our own. During the 2008 cruising season we shared an anchorage with another yacht just once, last year three times. The normal route back to the States from Europe for us would be Iceland, Greenland, and then Newfoundland, or direct from Ireland to Newfoundland.
A series of factors had us deciding on a more user friendly routing, via Spain, Portugal, and Canary Islands, even though it meant dealing with the crowds that come with civilization.
We got what we expected on the mainland, which is an OK, but not great experience from a cruising perspective. The friendships that developed we will always treasure, but we would really rather have been somewhere with ice in the water. The Canary Islands, on the other hand, goes into the special category for friendships, and environment.
Which brings us to the Atlantic Rally for Cruisers or ARC. When Andrew Bishop, the Managing Director of World Cruising, first extended an invitation to participate in the 2010 ARC, we were somewhat taken aback. Yes there was the history with Moonshadow and several of our other designs, but crossing the Atlantic with 240 other yachts is not exactly our approach to cruising.
But the fates intervened, we decided to give it a whirl, and are happy we did. The ARC staff is friendly, qualified, and considering the task  at hand, does an amazing job. Las Palmas is an excellent port in terms of infrastructure, and the social whirl, as previously reported, will keep you well occupied, as will the many seminars. Of course it is the new friendships that are made, both with staff and other cruisers, that are the highlight. Crossing in company offers a daily chance to chat, and the competition, if that is of interest, a challenge.
We spent so little time in Saint Lucia it is hard to comment, other than to say the facilities are good, the clearance procedure relatively painless, and you are in the middle of the West Indies with endless options on where to spend your time.
The one negative is the early departure date for crossing the Atlantic. Ideally you would be going a month later when the trades are (hopefully) well established. But aside from this caveat, we consider the ARC to be a worthwhile investment in time and money, something we would not have thought before participating ourselves.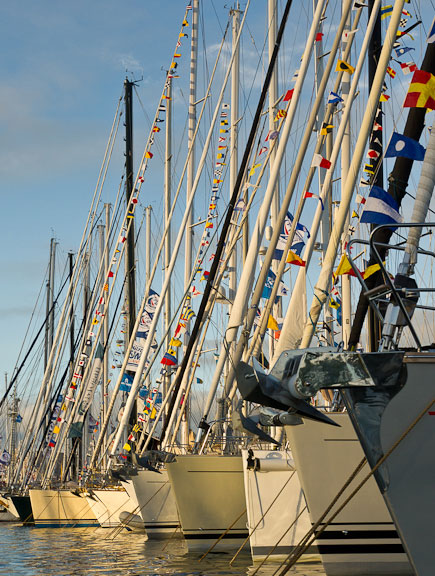 Posted by Steve Dashew (December 16, 2010)