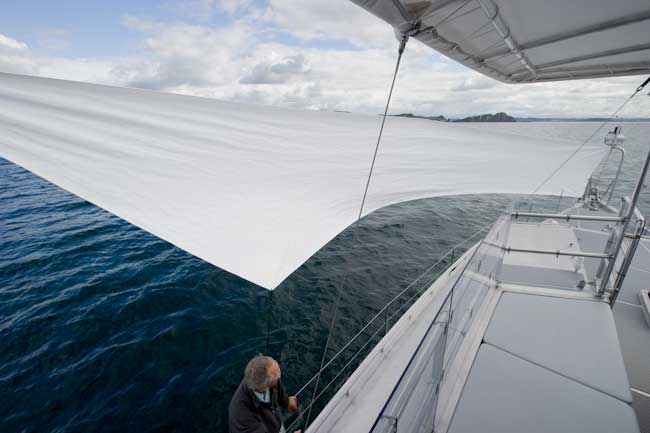 We have spoken at length about the logic of get home systems in our previous articles.
This approach is designed to make it possible to complete an ocean passage in the unlikely event of a drive line failure (albeit to a possibly different destination).
The "headsail" shown above is the result of real world testing. What you see is a protype. We'll have a proper sail aboard soon and will update the photos.
The sail now being made is 45 square meters/475 square feet in size, roller furls, and is set between the boom end and forward mast. Off the wind we expect to see 2.5 to 3.5 knots in moderate strength winds.
For more information on the FPB 64 contact Sue Grant: Sue.Grant@Berthon.Co.UK.
Posted by Steve Dashew (October 16, 2011)