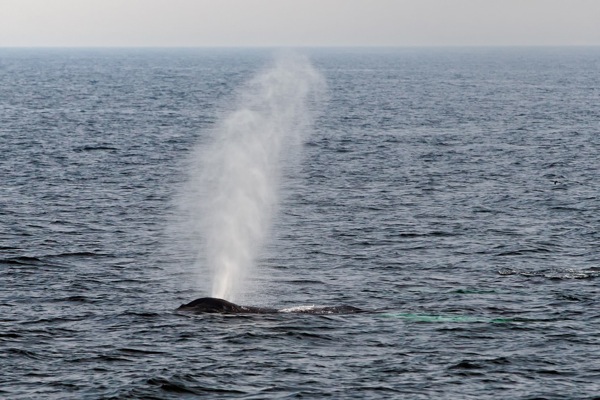 We are still behind schedule, but as we are underway from Providencetown, MA towards Round Pond, Maine, and well offshore, we are working through the last week's photos before going back to the drawing board.
One of the biggest surprises when we started to trial Wind Horse was the amount of wildlife we saw, both in and above the water. This morning is a good example. While making a log entry we noticed a spume off the port bow. Ease the throttles, adjust course, and we were soon observing a pod of humpback whales having a morning snack.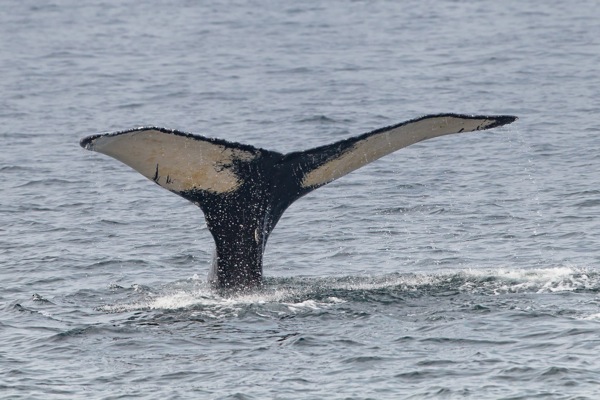 We know from experience that if we shut down engines and electronics, eventually our cetacean cousins will come calling.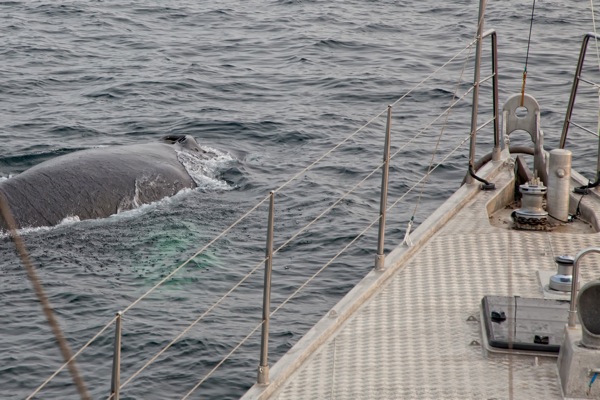 This was no exception, and we had numerous visits,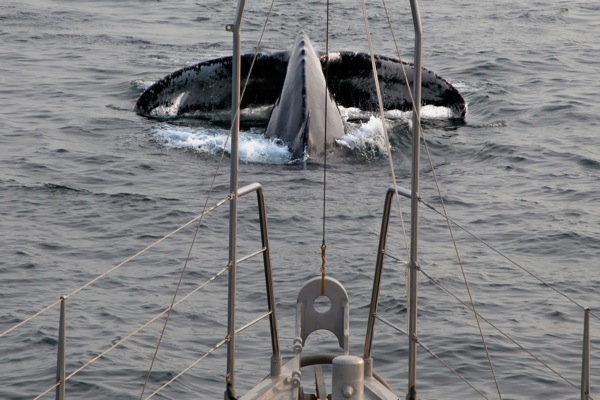 many of which were of the extremely close variety.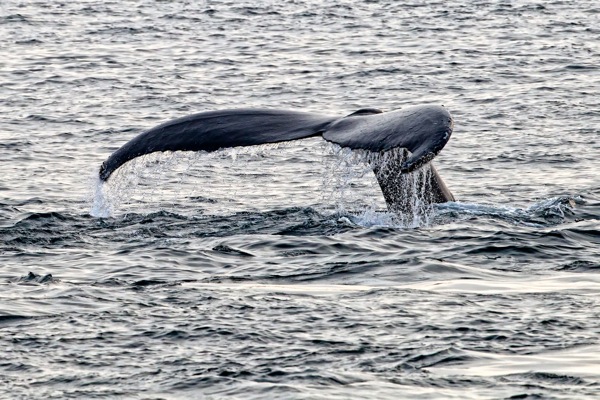 Lest you think this is a wild tale we invite you to check back in a few days and we will post some video.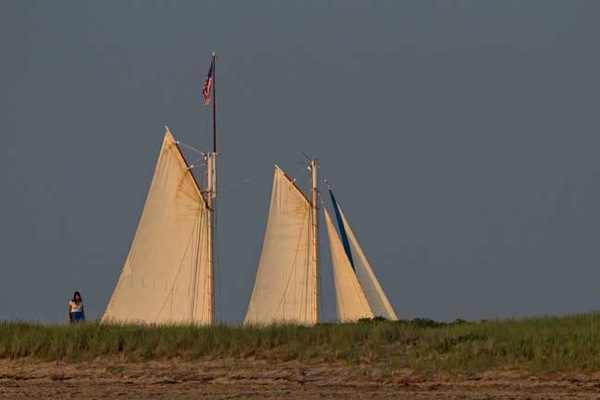 This part of the world has a fleet of lovely schooners that pay their way by taking guests for day sails.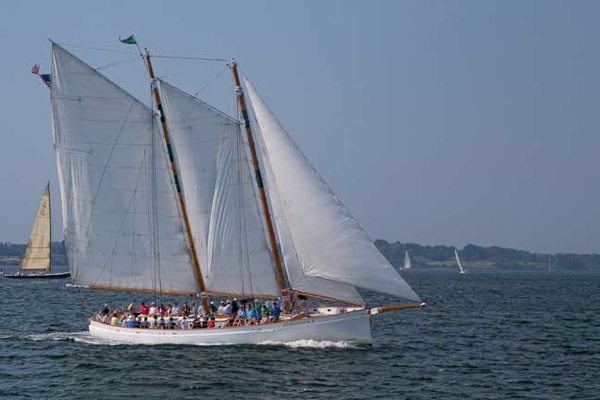 The preceding schooner is based in Providencetown, while the little ship above works out of Newport.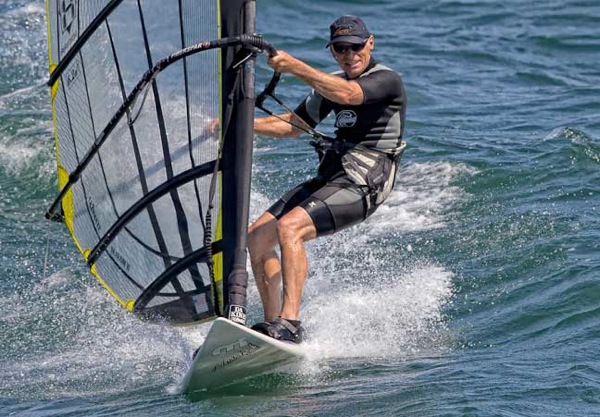 At the other extreme is Hoyle Schweitzer's invention, the sailboard. This has to be the ultimate buzz per dollar on the water.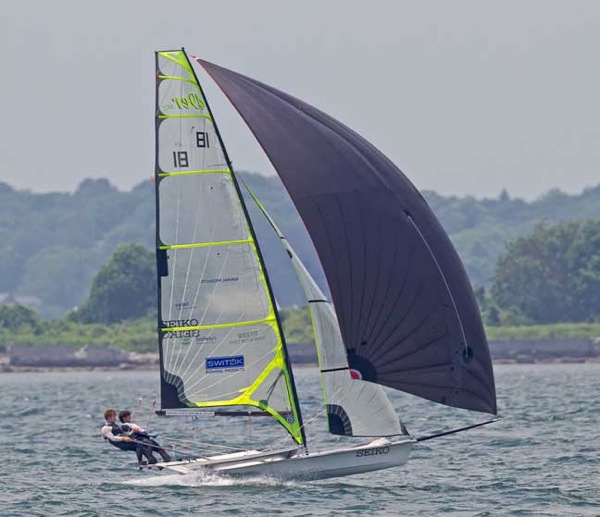 Not far behind on the fun factor meter is the 49er.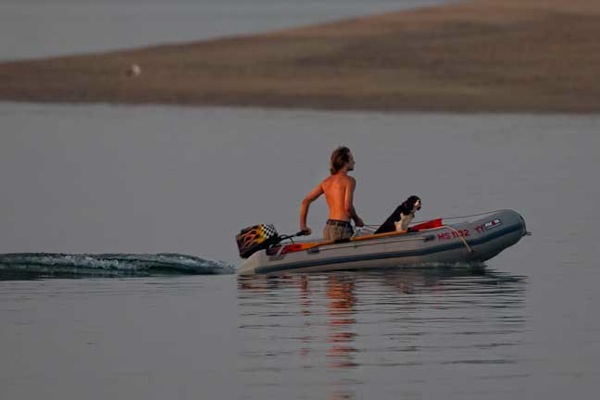 Occasionally something softer is in order, like an end of the day jaunt with your best friend.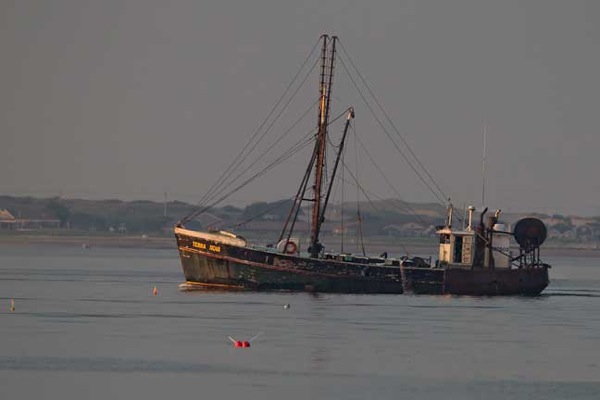 We've got a pile of photos from Newport to sort through. Stay tuned, more will be arriving shortly.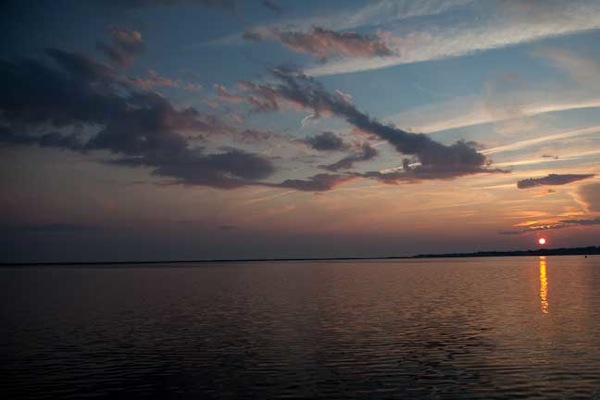 Posted by Steve Dashew (July 22, 2011)