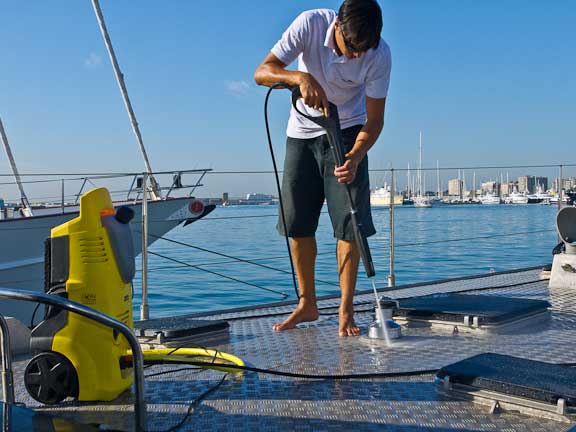 One of the things we love about unpainted aluminum is the ability to get at the grime with a high pressure power washer. It is amazing how fast one these devices will remove dirt, bird poop, and other unpleasantness.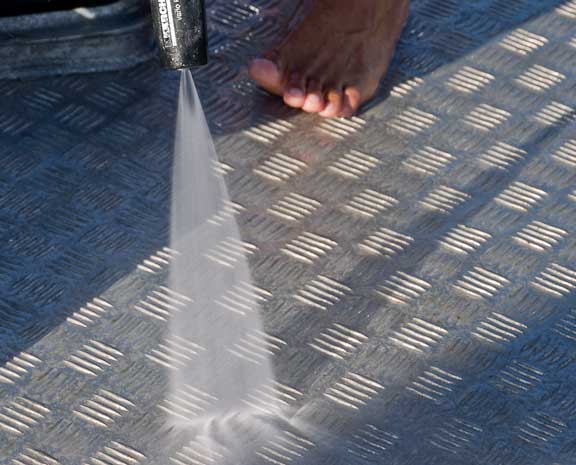 You need to stay off the Lexan (hatch plastic) but otherwise the more pressure the better. With Treadmaster or paint you need to use a lower pressure.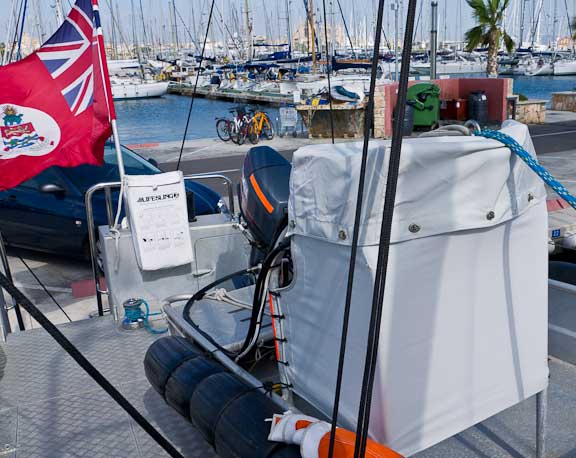 Speaking of clean, Graham Young of Indi-Clean (www.indiclean.com) brought our covers and awnings back today.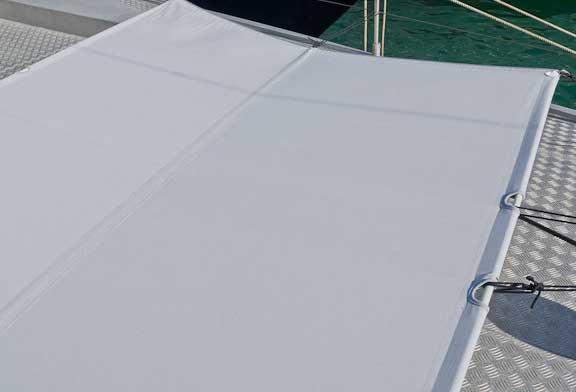 They have been run through a special cleaning process used with sails and then Scotchguarded. They look wonderful, and the Scotchguard should help with stains, repelling water, and, we are told, offers some UV protection.
As previously mentioned Graham took away our salon cushions for a wash. The Ultrasuede was in good condition considering, but we thought a bit of a freshen up might help. They look almost new now, and this after a lot of use. All in all, our five year old Wind Horse is definitely not showing her age.
Posted by Steve Dashew (September 7, 2010)