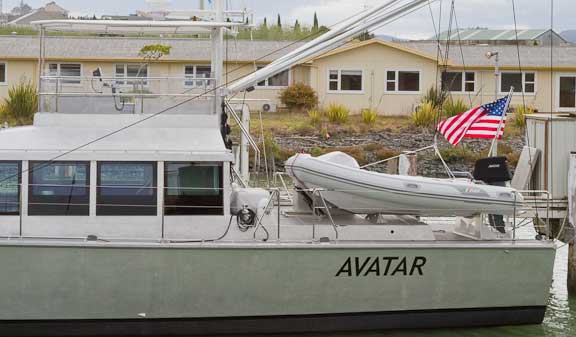 The first FPB 64 carries a 13 foot long by 6.5 foot wide inflatable. Powered with a 50HP Yamaha it has the space and grunt to carry four divers and their gear at speed to distant dive spots. But how does it work with aft deck layout, and during launch and retrieval?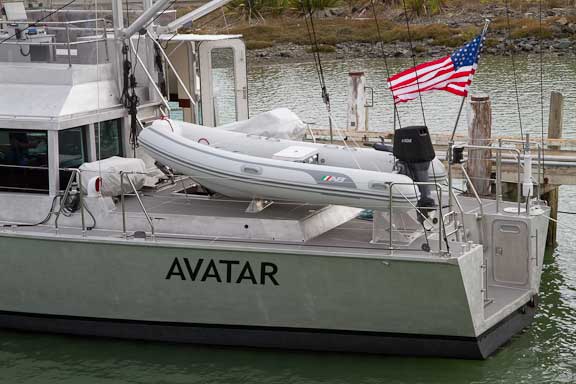 To begin with, while we were concerned with the potential hit on aesthetics, this has not been a problem. It looks right to us.
There is also good access across the deck in front of the dink.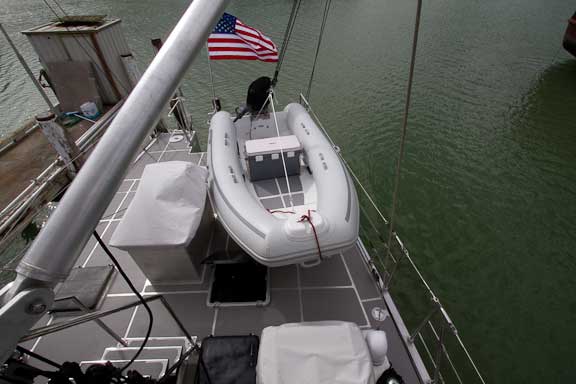 The engine room air intake/barBQ/Sink locker against which the dinghy rests helps to position it when bringing it back aboard.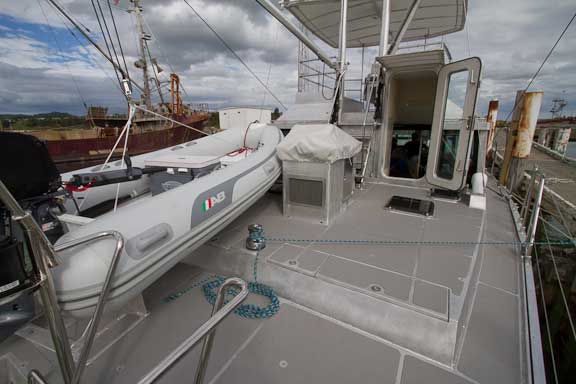 Looking forward from the aft starboard corner of the deck there is still plenty of deck space left.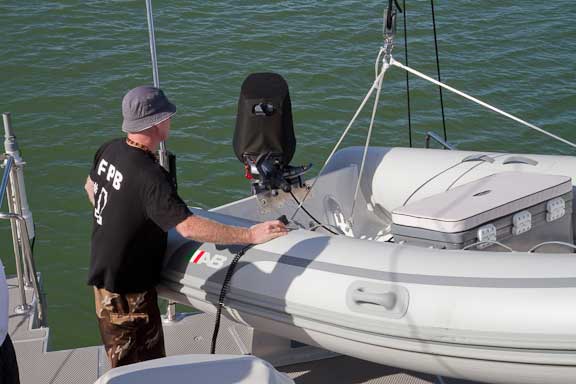 Rod demonstrates a single handed launch using the electric winch at his feet (the remote control for the winch is in his hand).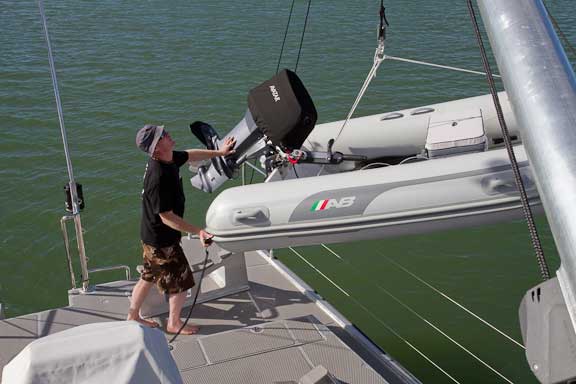 Swinging the boom out now, once the dink starts outboard the natural heel of the boat takes the boom to a predetermined spot (the boom is restrained by the afterguy).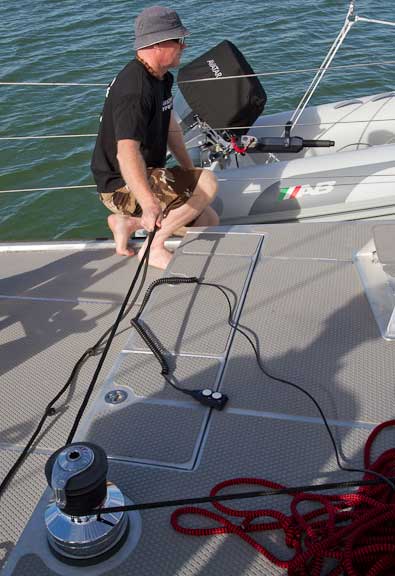 Once the dinghy is lowered to lifeline height dropping the rest of the way is easy.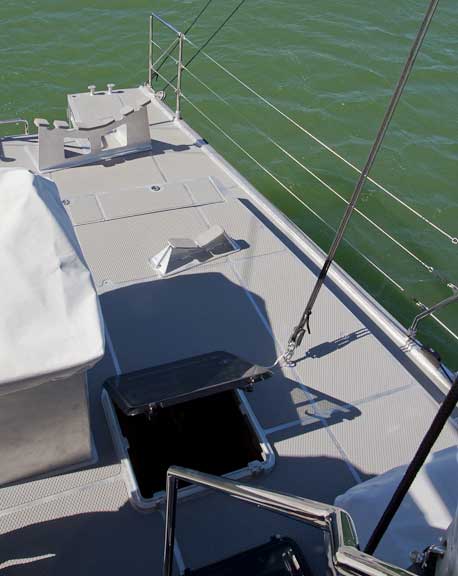 A final photo showing the clear port deck.
Posted by Steve Dashew (March 23, 2010)