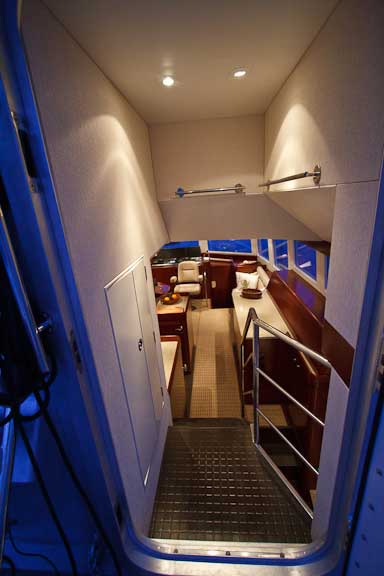 Having had a practice photo shoot with Avatar's great room we tried again yesterday morning with better results. A few of these photos are attached (we'll have a high resolution slide show online later this week).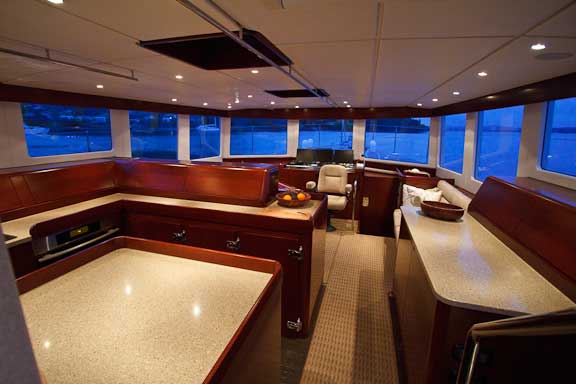 You are looking here at the view from the entrance landing.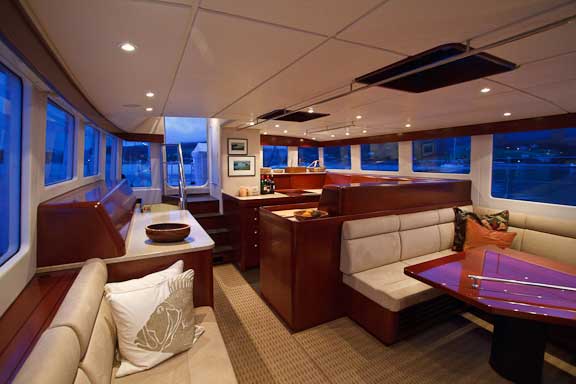 Now the camera is pointed aft from the forward starboard corner of the salon.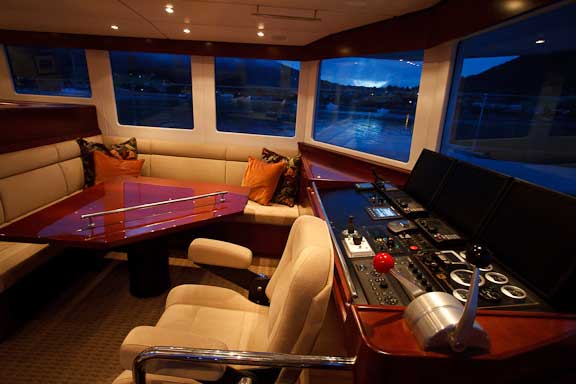 The view looking to port across the bridge desk.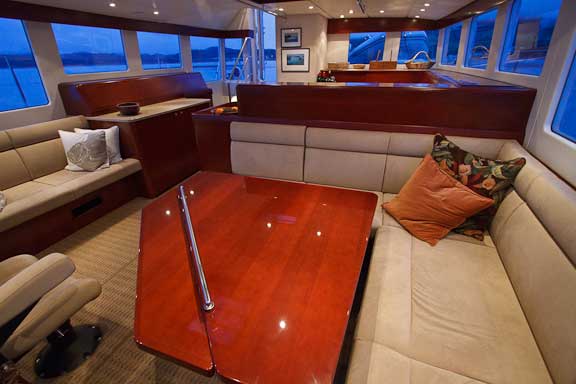 This is from the forward port corner looking aft. Notice how nicely the art work sets off the forward face of the wet locker all the way aft.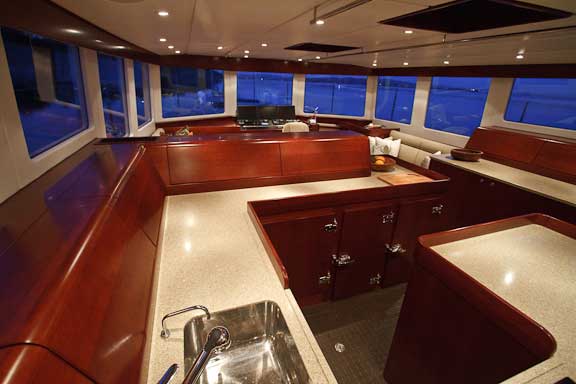 Finally, looking from the corner of the galley forward.
Posted by Steve Dashew (April 4, 2010)