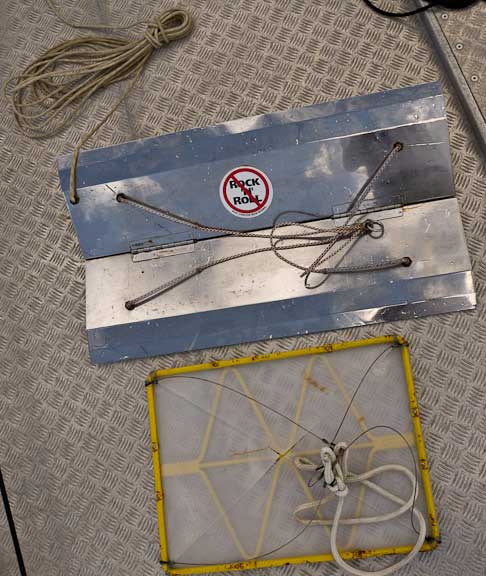 Playa Francesca is a bouncy anchorage and when we found out Interlude has a pair  of Magma Flopper Stoppers we decided to test one. You can see it and our well worn unit on the aft deck. Their's is nine years old, ours five. Surprisingly they both weigh the same, so are both easy to handle. Note the anti-twist/retrieval line added by Interlude's owners.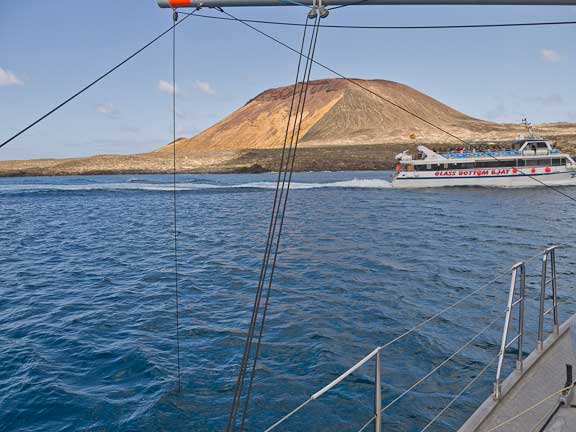 An excellent test condition was provided by the wake from this cattle (tourist) boat. It is a very fast period with significant size.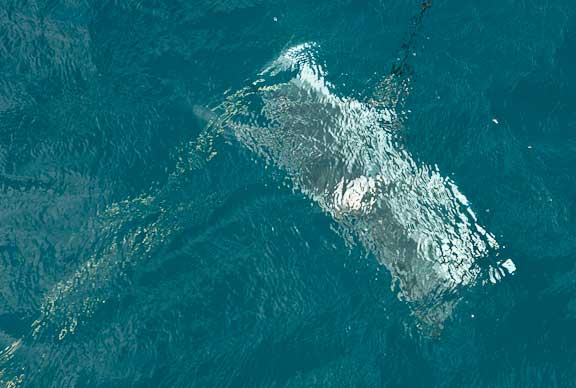 Design issue number one is how fast the roll control device drops, and does the halyard go slack in the process. Answer: no slack, it drops beautifully.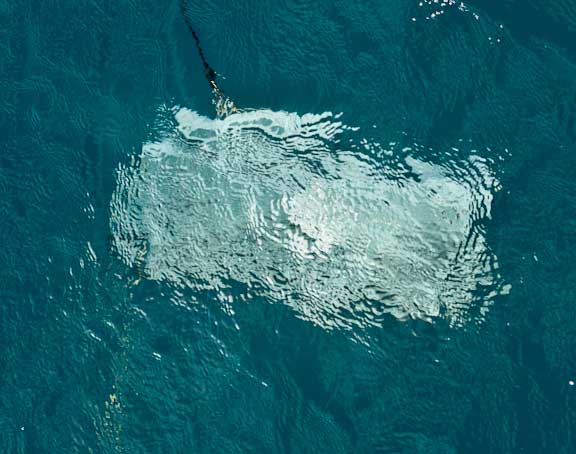 The second question is how quickly the unit would open. Answer: fast enough so that there is an immediate increase in tension on its halyard.
To summarize:
Larger surface area than our present unit.
Same weight.
Faster drop.
Significantly more load on the uproll.
We will be picking up a pair of these or one of the competitive units when we return to the states.
Posted by Steve Dashew (October 5, 2010)