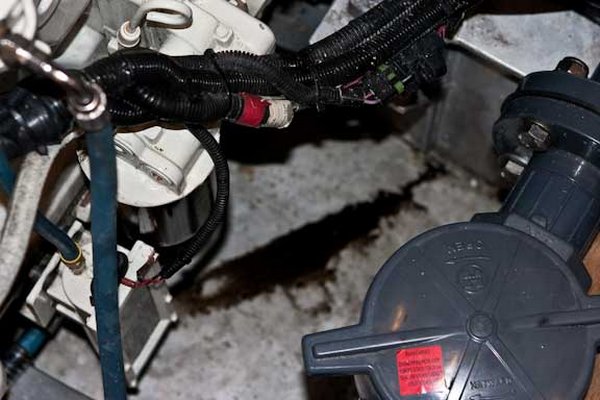 The last couple of days we have had a small oil leak on the port engine. Not much – what you see above is after six hours of running – but we wanted to find the source before proceeding.
A careful check lead us to oil filter cartridge. Not the gasket as you would normally assume. But a pin hole in the bottom. We have eight of these filters in inventory. Hopefully this is an isolated incident.
A note on changing cartridge filters. These usually have an O-ring or lip seal and it is best to wipe a film of oil onto these before hand tightening the cartridge.
Posted by Steve Dashew (May 14, 2009)