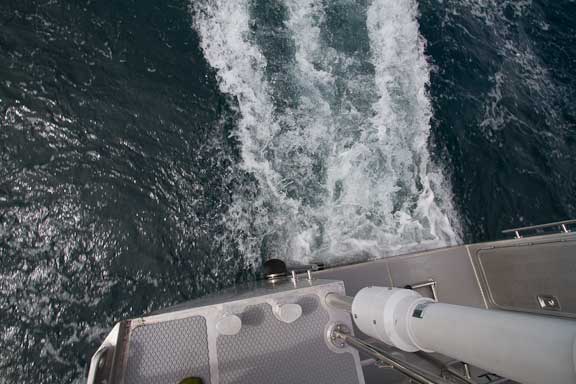 One of the design aspects which requires careful attention is the water flow towards and then off the stern. A hull like the FPB 64 can handle a certain amount of immersion of the transom and still be efficient, but if the water release isn't clean excessive drag is the result.
The photos in this blog were taken at full load, running at 1600 RPM at about 9.5 knots. The FPB 64 has a out eight knots of true wind behind her and a four to six foot (1.2 to 1.85m) swell adding a little push.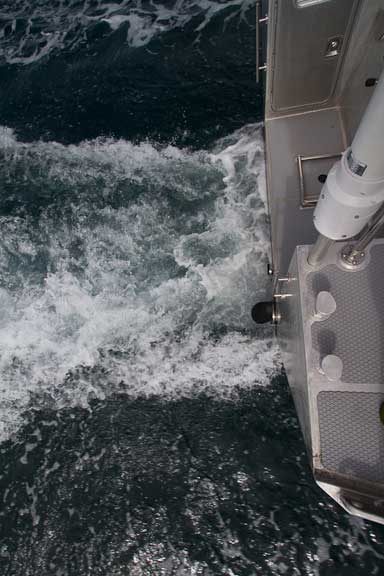 When the boat slowed down on a wave the water tended to pile up a bit, occasionally covering half of the engine exhaust flap.
Without a clean release like this it would not be possible to hit th type of fuel burn numbers we are seeing.
Posted by Steve Dashew (April 4, 2010)