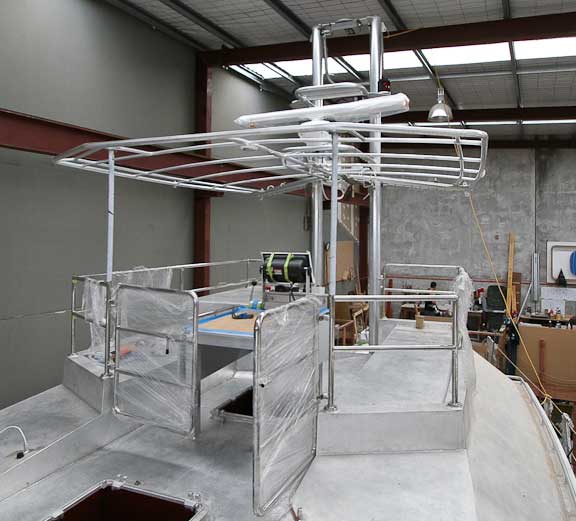 Here's an image to set your heart aflutter (with a little imagination). Add the sun/rain awning to the framework, move to a lovely anchorage in the tropical South Pacific, insert puffy cumulous clouds, coconut palms, and translucent warm water, and then relax with a cold drink and good book.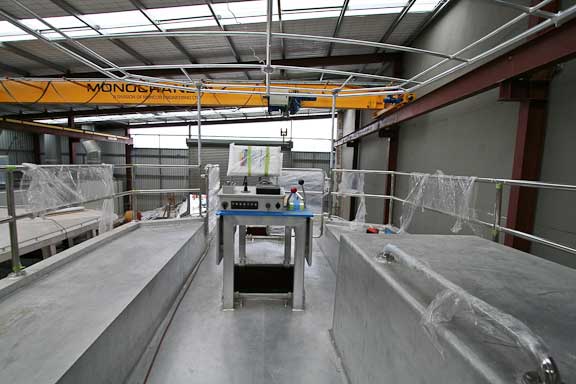 An alternate view would be precipitous mountains, tidewater glaciers, with humpback whales sharing your anchorage and the occasional polar bear swimming by for a look.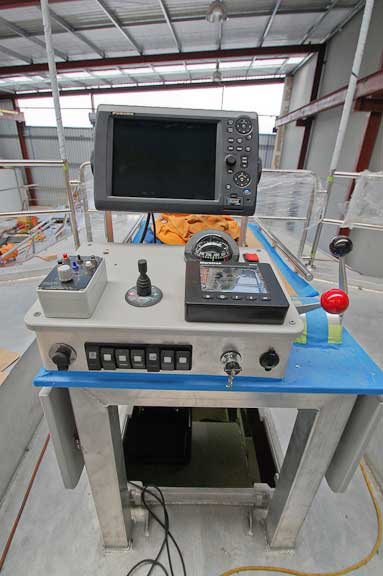 Either way, the flying bridge protects you from the elements, and has controls close to hand for conning.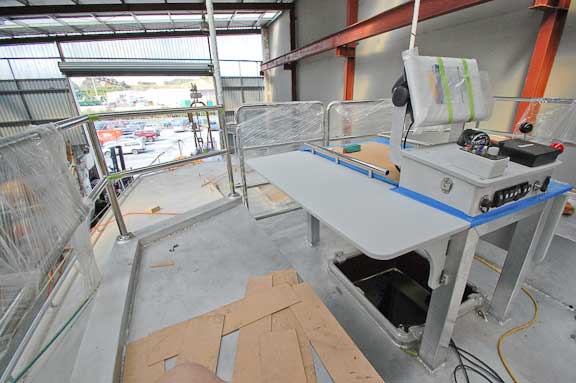 If the weather is pleasant, you will probably want to eat up here as well.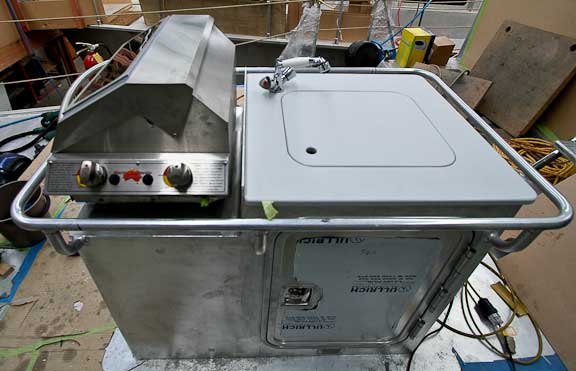 Your meal may be prepared on this large Bar BQ on the aft deck.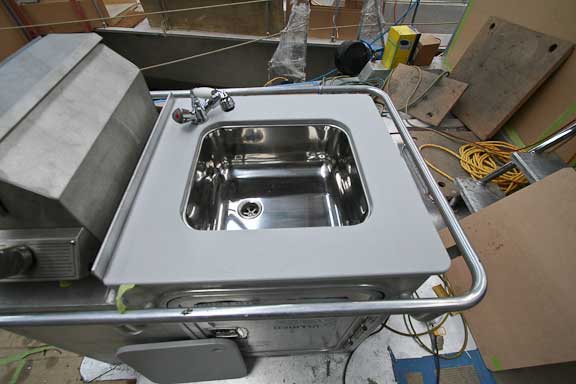 There's a nice sink for cleaning fish and washing up after using the Bar BQ.
Posted by Steve Dashew (January 30, 2010)