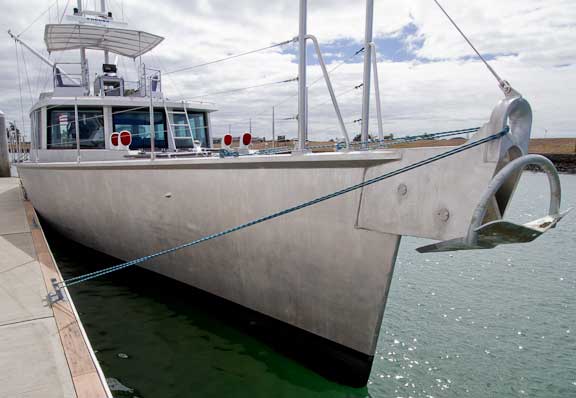 We've been using a bow pivot spring for years to rotate off the dock when the wind is holding us on.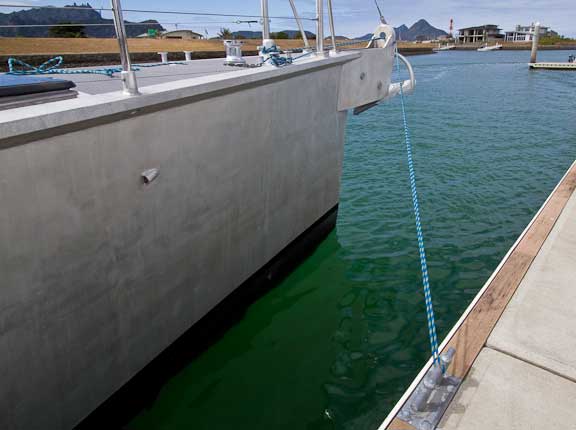 The bow pivot spring is rigged through a point ahead of the cutwater (bow), aft onto the dock, and then returning aboard. In order to work properly the lead must all the way forward as shown. We use the fairlead over the anchor, but this can work with your anchor chock as well. It will not work if the spring line is aft of the cutwater.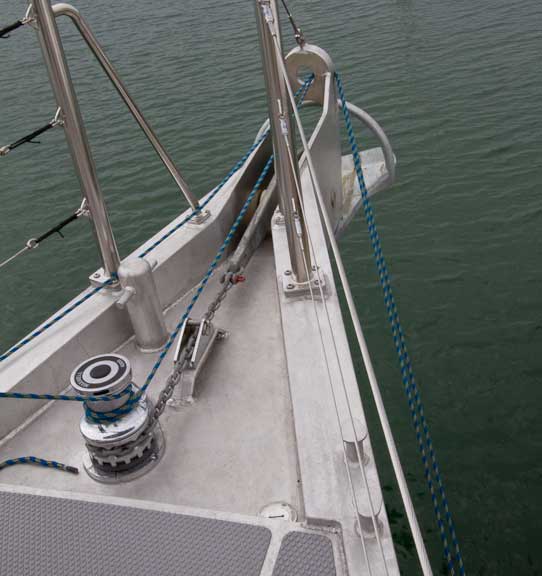 Both ends of the line are aboard so it can be eased without dockside help. The end to be released should be neatly flaked on deck so it runs out smoothly.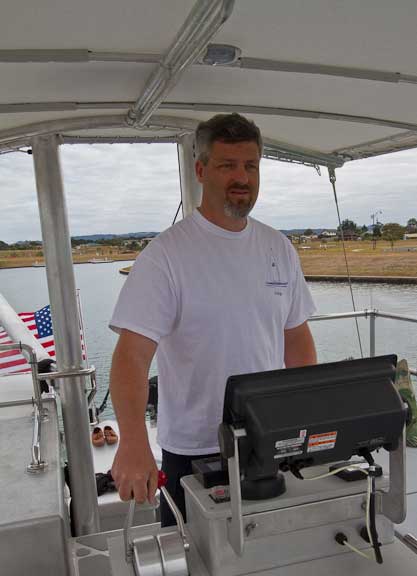 Turn the rudder towards the dock – in this case to starboard – to deflect prop wash and then use slow ahead.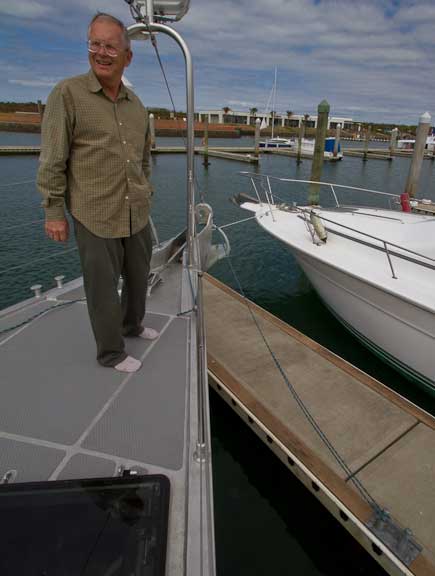 The line handler holds the end to be released with three wraps on the windlass. When the boat has pivoted sufficiently he releases the pivot spring line and lets the boat pull it off the dock cleat. Avoid the temptation to pull it aboard by hand until the line is off the dock as on rare occasions it may foul and you would not want to be holding on should this occur.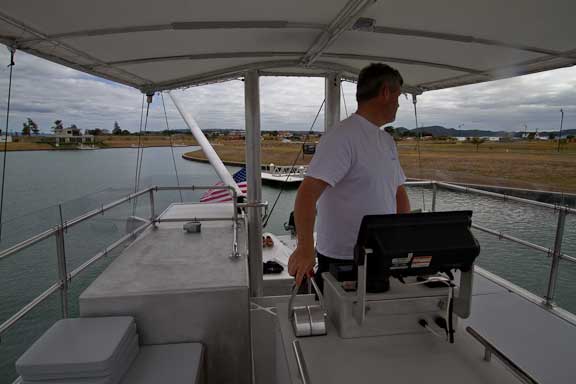 With the stern off the dock the helmsman is backing up. He's allowed enough angle to compensate for stern walk to starboard and drift from the wind.
Posted by Steve Dashew (April 2, 2010)