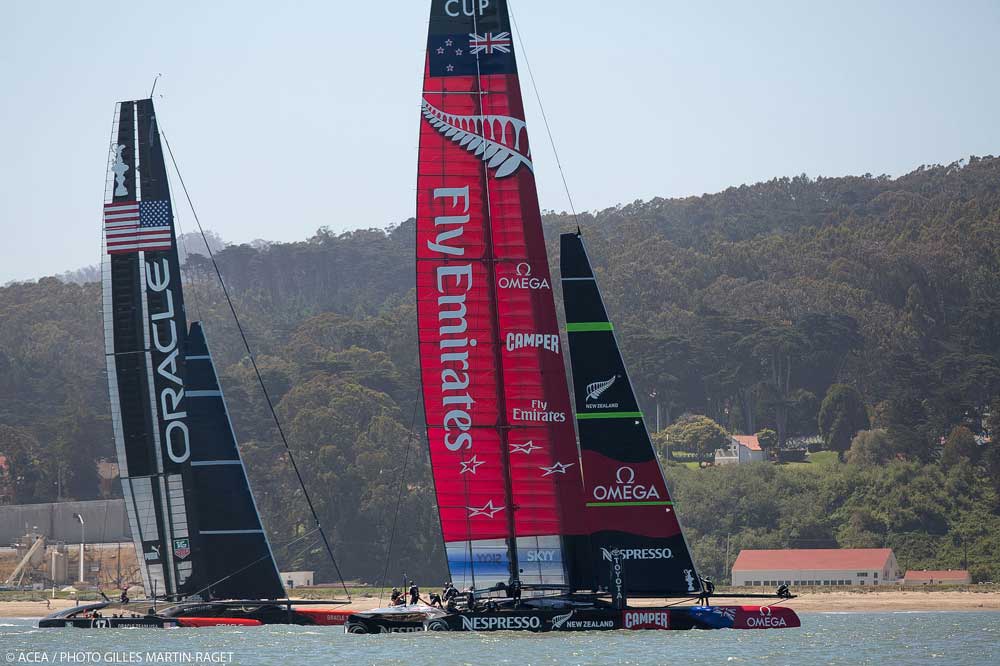 Tomorrow, Saturday September 7, marks the start of an amazing spectacle that you don't want to miss. Whether on network TV or YouTube, we will be treated to heated competition between "yachts" traveling at 25 to 50 knots, with no love lost between the teams.
American syndicate head, Sir Russell Coutts, was an America's Cup hero in New Zealand, who followed the money (as a professional sailor should), and became a figure of scorn in some circles down under. He has never lost an America's Cup race or regatta.
On the other side of the card is hard driving syndicate head Grant Dalton, who brought team New Zealand back to the fore with his wit, will, and organizational genius.
These 72-foot foiling cats, with their 132-foot tall rigs, are the most difficult yachts to sail the world has ever seen. Physically demanding and dangerous – the crews are wearing body armor and helmets for a reason – they require a far higher standard of crew coordination than any other type of yacht. Traveling at boat length per second, tacks, jibes, and mark roundings will make a bigger difference in the outcome than ever before.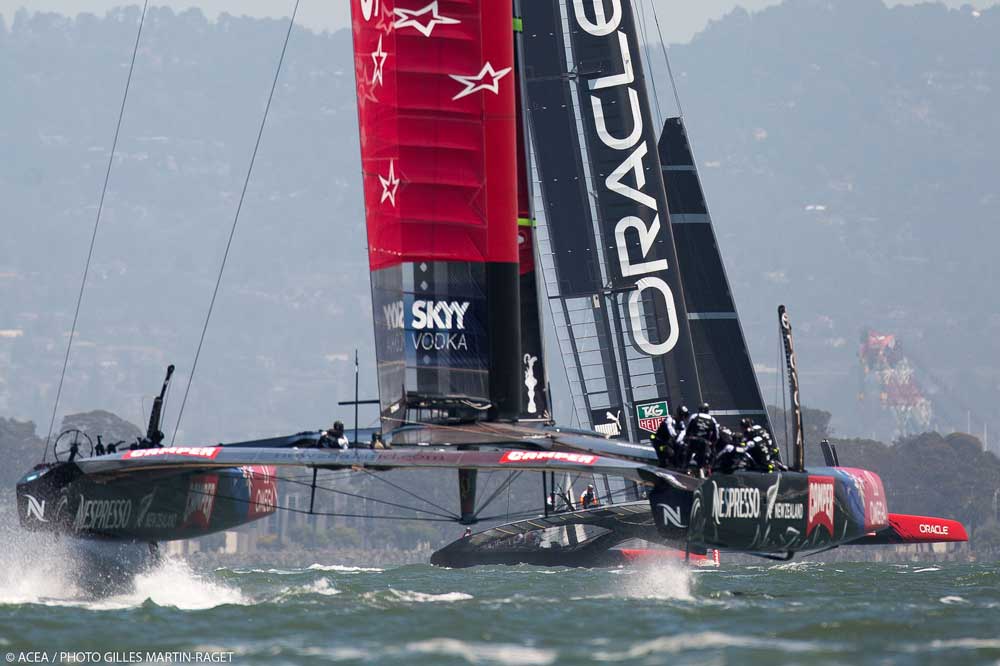 The odds are we will see the boats foiling to windward at 25 to 30 knots in anything over 15 knots of breeze. It would not surprise this correspondent to see a further significant ratchet up in boat speed off the wind as well, from the current maximum of 47 knots to 50 knots in spurts with the right conditions.
The end plate New Zealand has added to their jib (Oracle has had theirs for a while) and better sealing of the wing to its end plate, are going to make a big difference (a lot more than the 1/10th of a knot Team New Zealand are discussing publicly).
Both skippers, Dean Barker on Team New Zealand and Jimmy Spithill of Oracle Racing, are aggressive masters of match racing tactics. Couple their skill with the speed and maneuverability of these big cats, and the stakes given this is the finals, and we are going to see drama-filled starting sequences.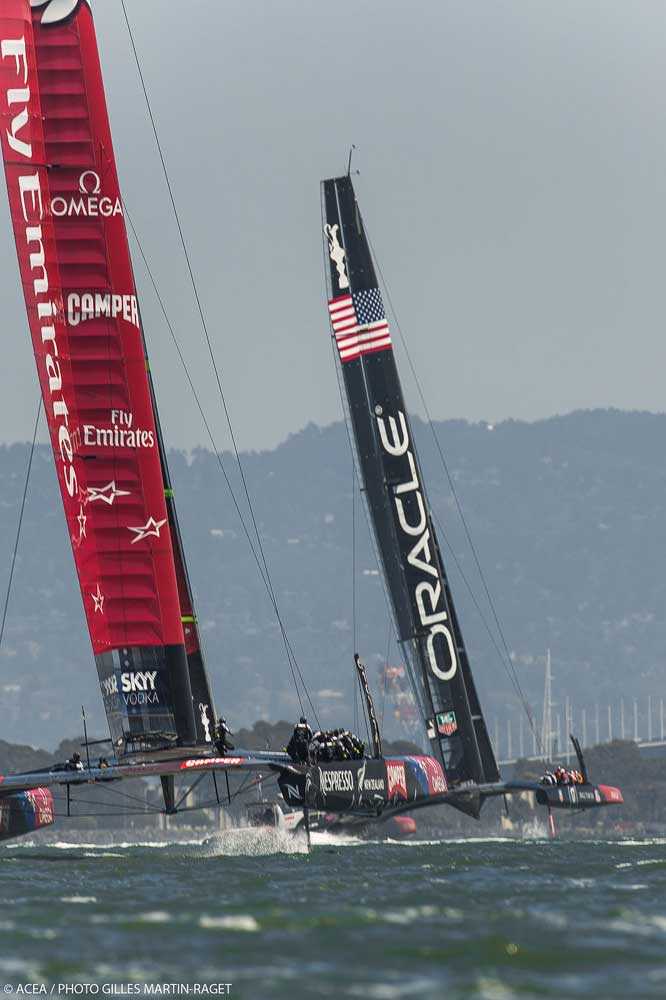 And the winner is….
We have no idea, but we shall be watching every minute of this spectacle as it unfolds over the coming two weeks.
Posted by Steve Dashew (September 6, 2013)