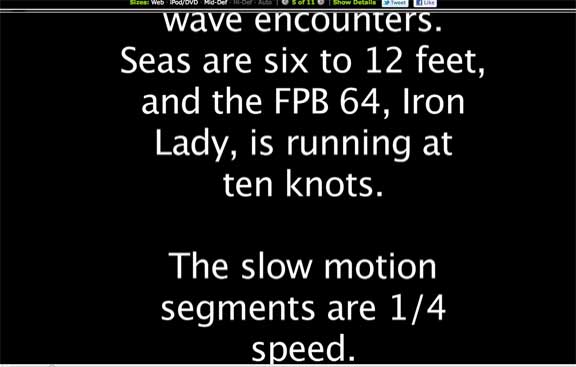 We are in the habit of dissecting video of our yachts to study their action and reaction in various wave trains. There are a variety of video editing packages which facilitate this (these days we use Final Cut Pro). Slowing down and/or stopping action, and occasionally speeding things up, often tease out details that are missed by those onboard (ourselves included).
On the assumption that there is still a desire for video amongst our SetSail visitors we've uploaded some of the upwind wave study clips. To view this four minute 45 second segment click here.
Incidentally, we have been stunned by the number of folks watching this latest set of videos, over 20,000 viewings in the past ten days. Thank you for the interest.
Posted by Steve Dashew (April 3, 2011)