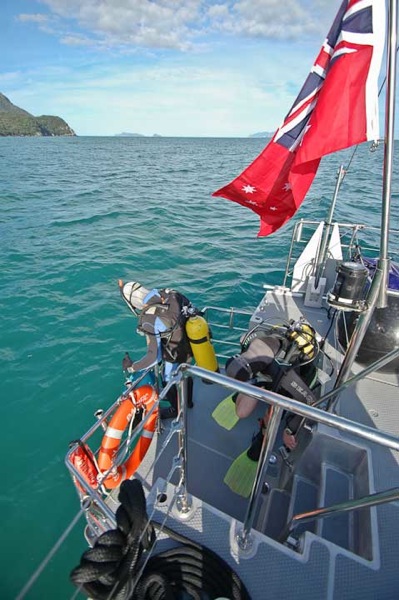 These photos show testing of Osprey's swim step extension in dive mode. We have updated the post with a short video at the end which you may find refreshing.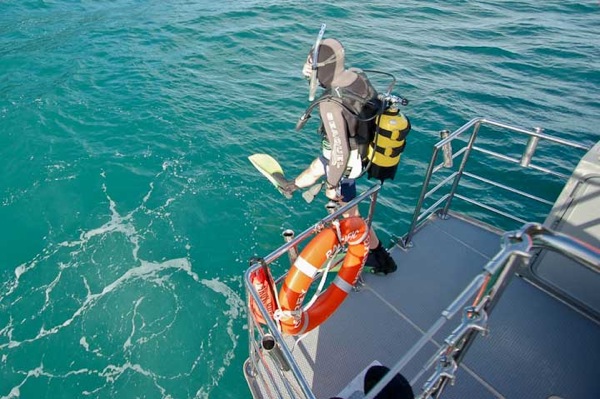 We are happy to report it works well.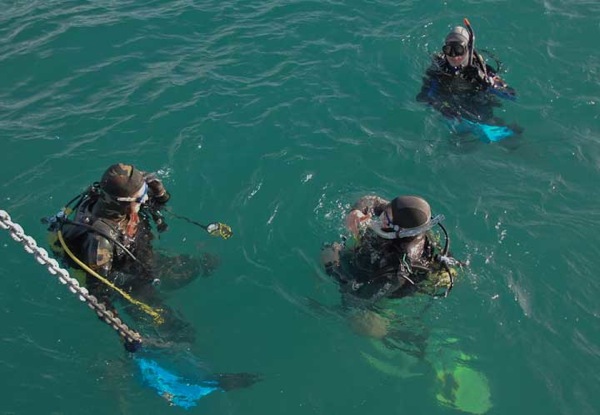 Now the question is "what's for dinner?"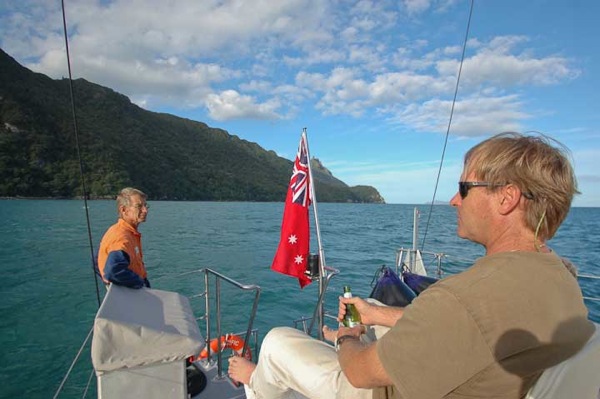 Osprey's owner, John Gowing, looks to be pondering his upcoming passage across the notorious Tasman Sea to Australia.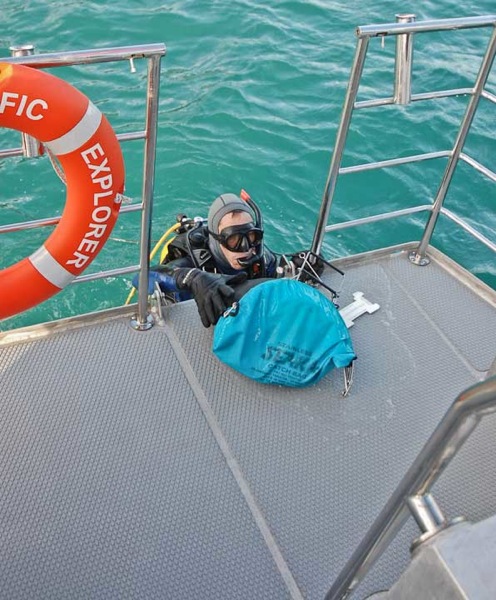 If you are a diver, the sea around Whangarei offers a variety of treats.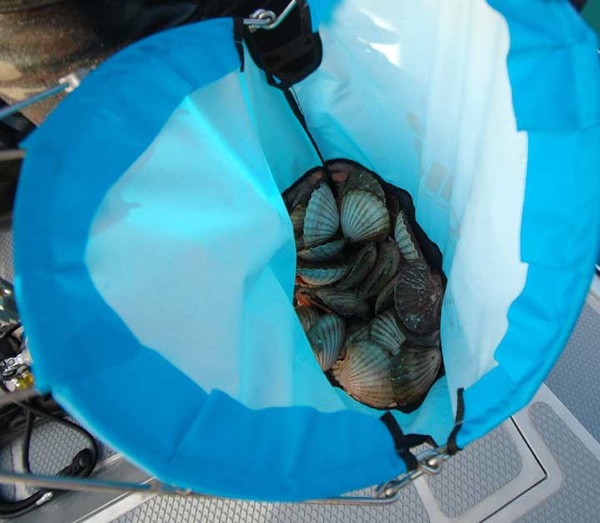 Including scallops.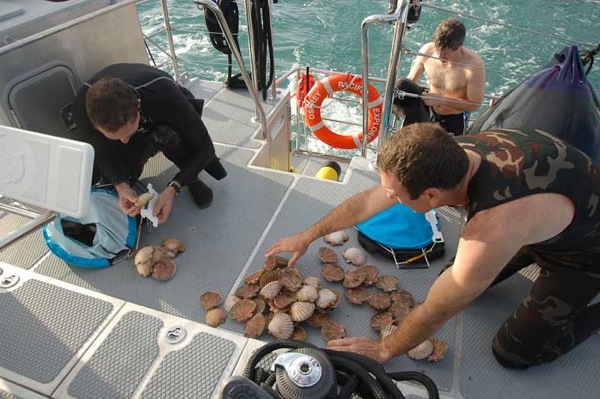 Checking to see they are legal size.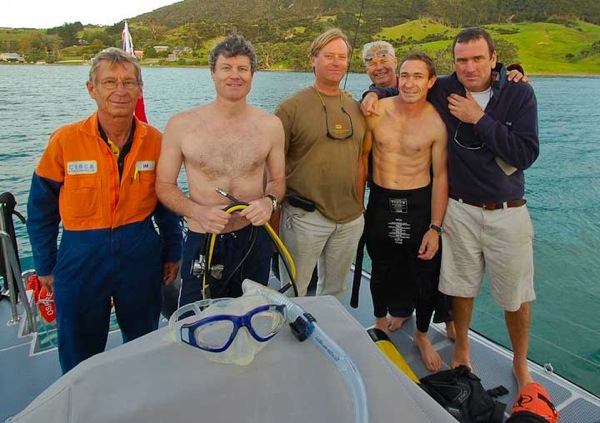 Sea trials on FPB 64-4 are almost complete.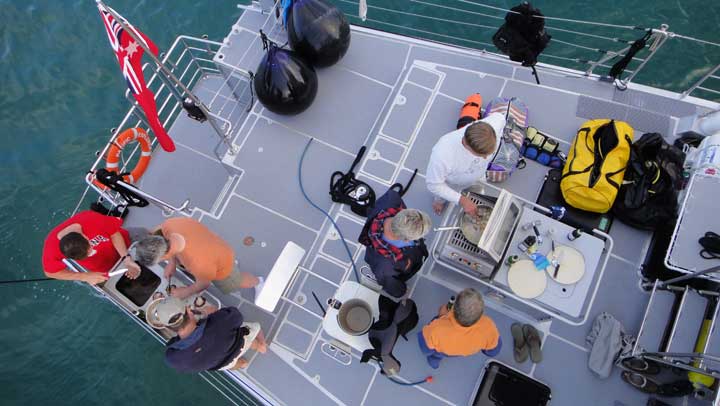 For  high def version of the video click here.
Posted by Steve Dashew (April 4, 2011)