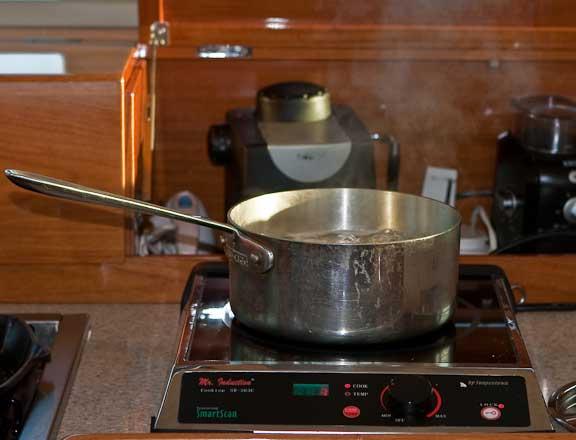 We've been using an induction cook top on Wind Horse the past six months in lieu of our propane stove. Between it and the microwave oven, propane consumption has been minimal, the oven being the only consumer now.
So how has this worked out?
Great! The electrical consumption is so minimal that we cannot see a difference in our batteries after three to five days sitting compared to when we were using the propane stove.
Another advantage comes in cold climates. Burning propane creates moisture which increases interior humidity and fogs the windows. We really notice this now when we use the oven. We also notice the smell which comes with the combustion process.
At some point in the not too distant future we will permanently install an induction cook top and an electric oven and the propane stove will be history.
Posted by Steve Dashew (September 1, 2009)