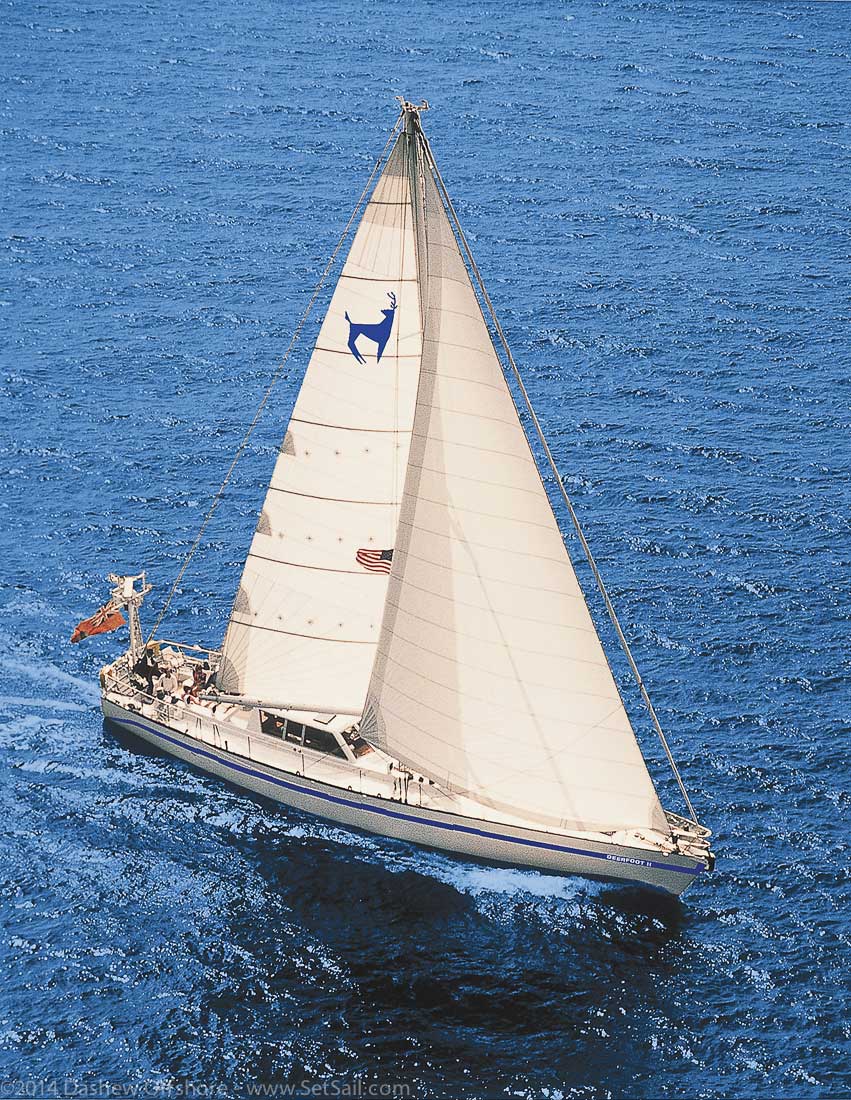 Deerfoot II, a longtime member of our family, is ready for a new home. She was launched in 1985 in Denmark, sailed across the Atlantic, via the West Indies, and Panama, to Marina del Rey, where she has been based for these many years.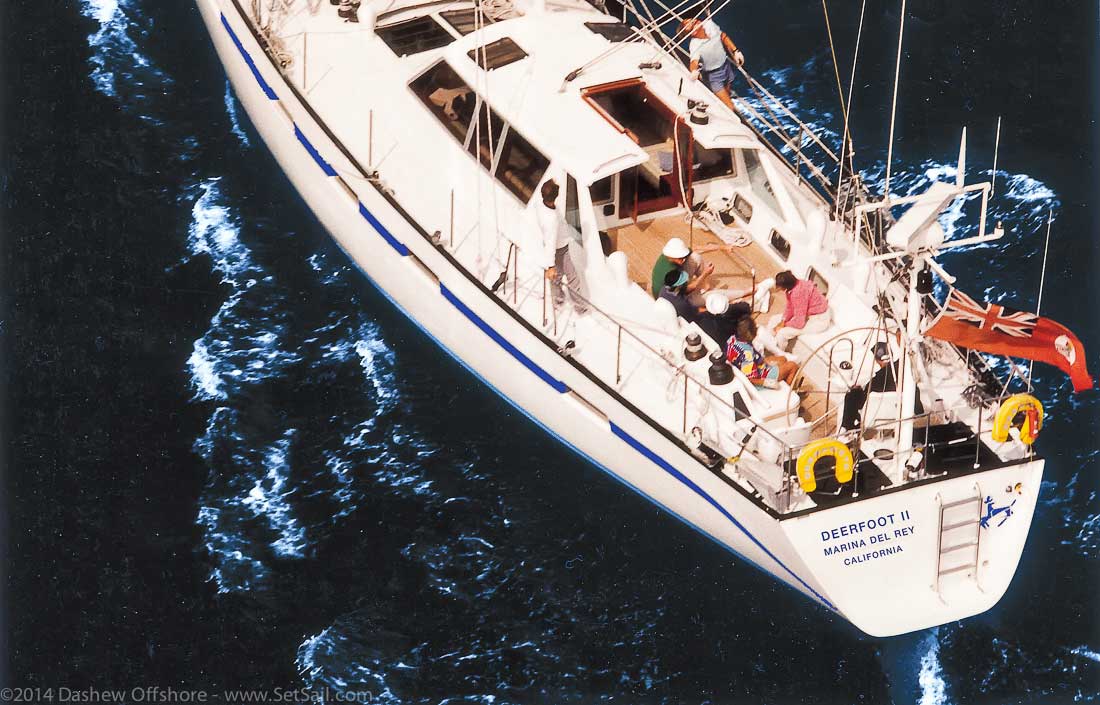 She has had professional crew aboard since launching, and is in excellent condition considering her mature status. All of the photos that follow below are recent.
Deerfoot II is a 74 foot cutter, with a hull shape optimized for getting her uphill with minimum fuss, either under sail or motorsailing, or just under engine. She can be handled by a competent couple, crew being an option, as will be seen by the travels of her sistership, Interlude, which has recently completed a 55,000 mile circumnavigation with just her owners aboard (Interlude has racked up a total of 150,000 miles and two circumnavigations, with her three sets of owners).

She has a layout which has proven itself time and again with a series of these designs, that have accumulated many hundreds of thousands of miles and numerous trips around the world.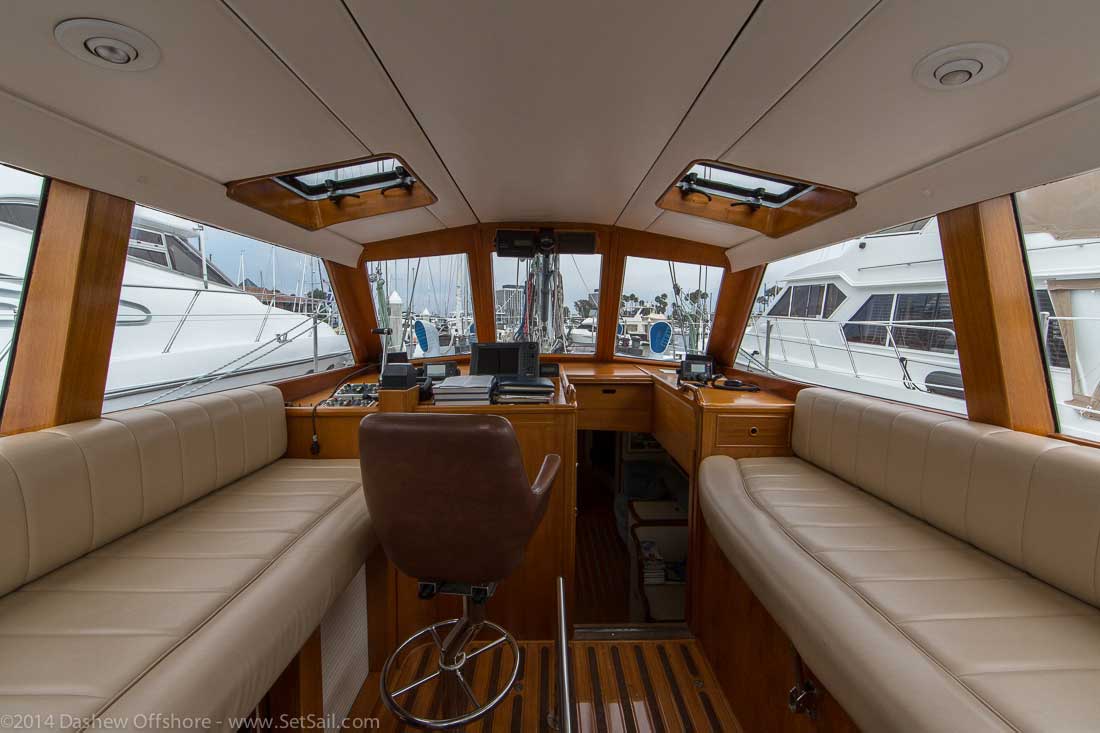 The pilot house has good sight lines, is compact, and efficient at sea. Deerfoot II has a complete set of functioning electronics, albeit a touch dated.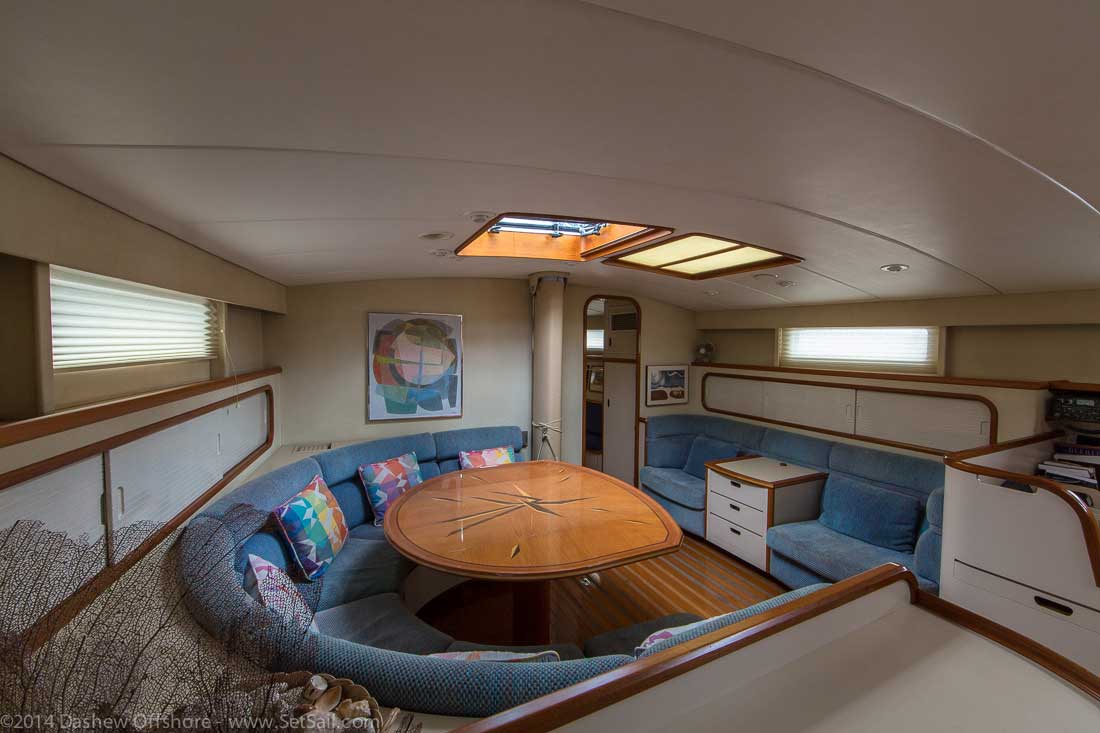 Her saloon is spacious and light.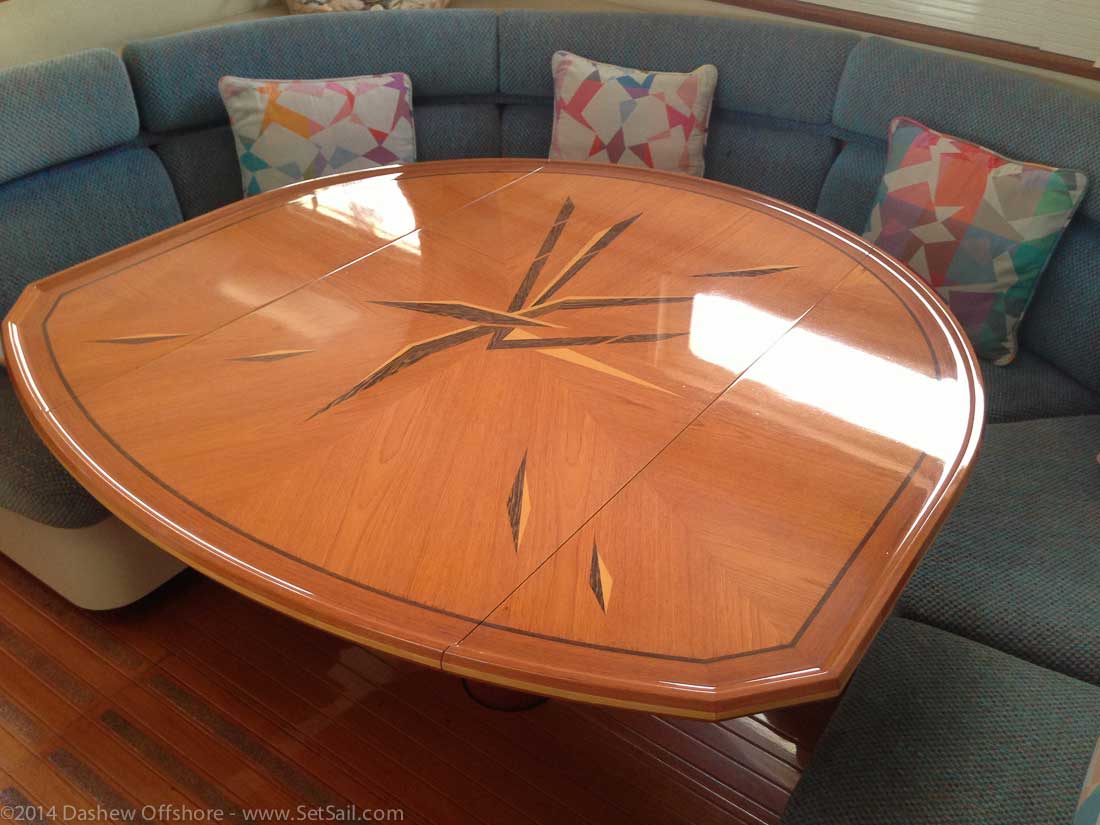 The photos will give you a sense of what a well built and maintained yacht can look like later in life.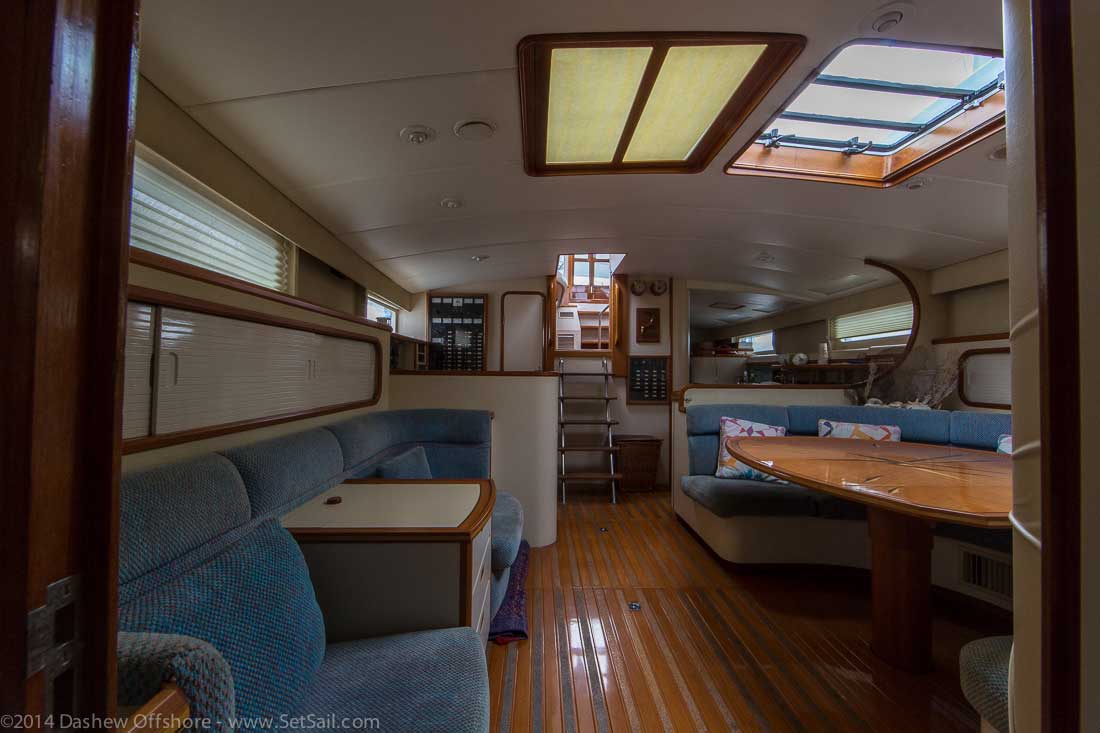 Deerfoot II has an aluminum hull built by the well known Oeland Brothers of Denmark who did a series of boas for us. She was fitted out by the Walsted family in Svenborg. Interior styling was done with our long time associates Anne and Phil Harrill.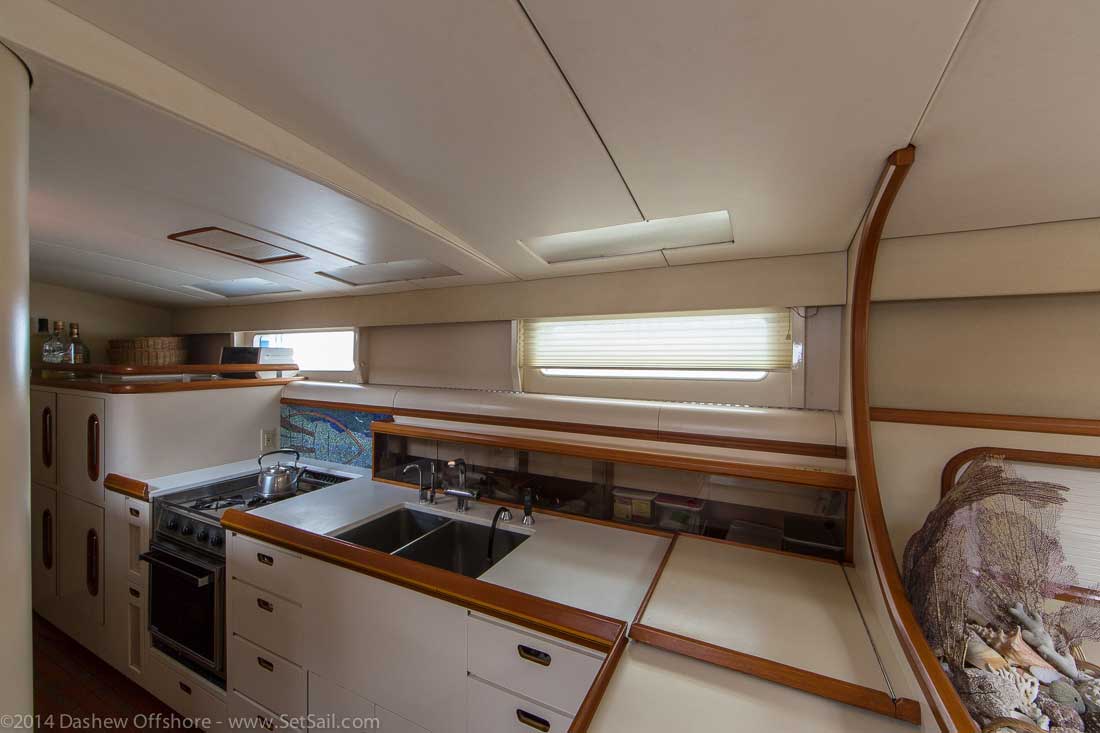 The galley has excellent storage and lots of counter area.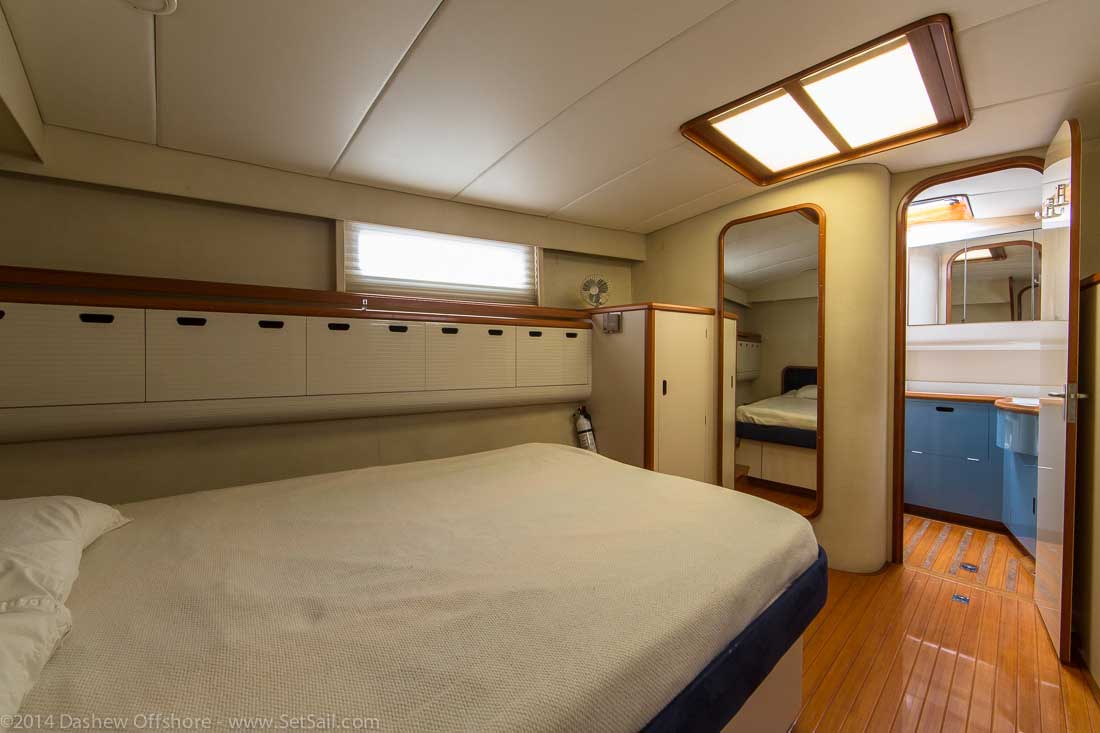 The owners suite is lovely with a walk around bunk.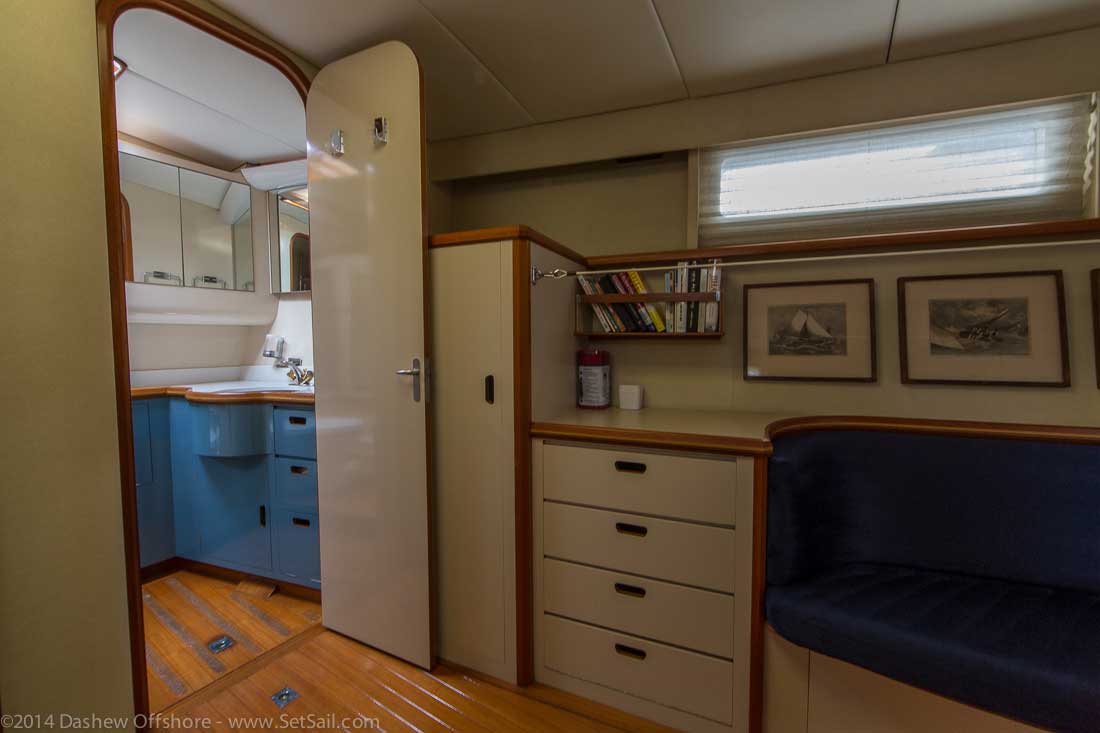 There is a full width head forward.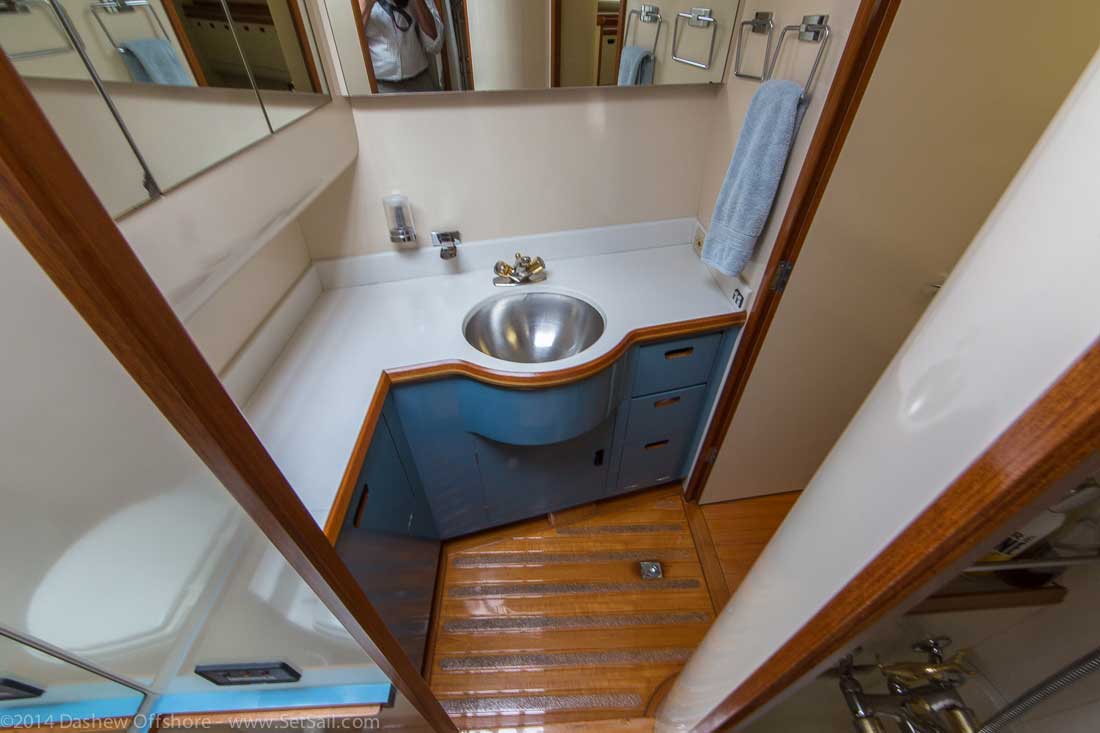 Deerfoot II's interior was designed with aesthetics and function in mind. A combination of HPL, beautifully inlaid fiddle rails, Corian, and fabrics have stood the test of time.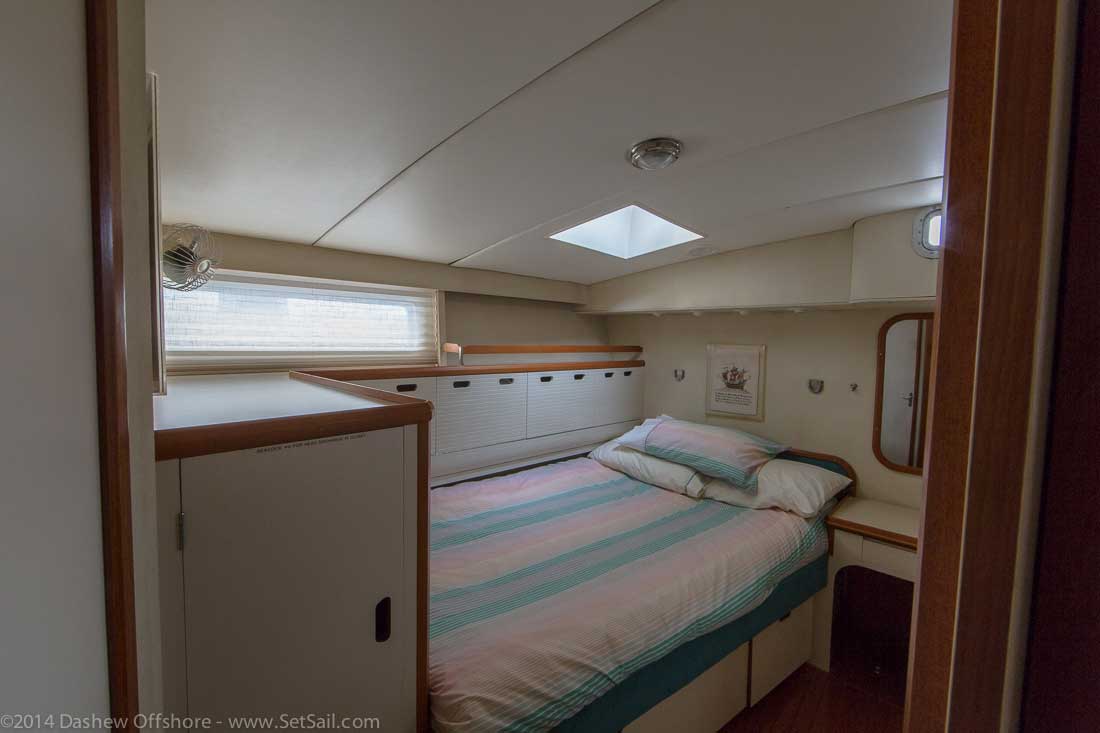 There are two double cabins aft. The starboard double is shown here.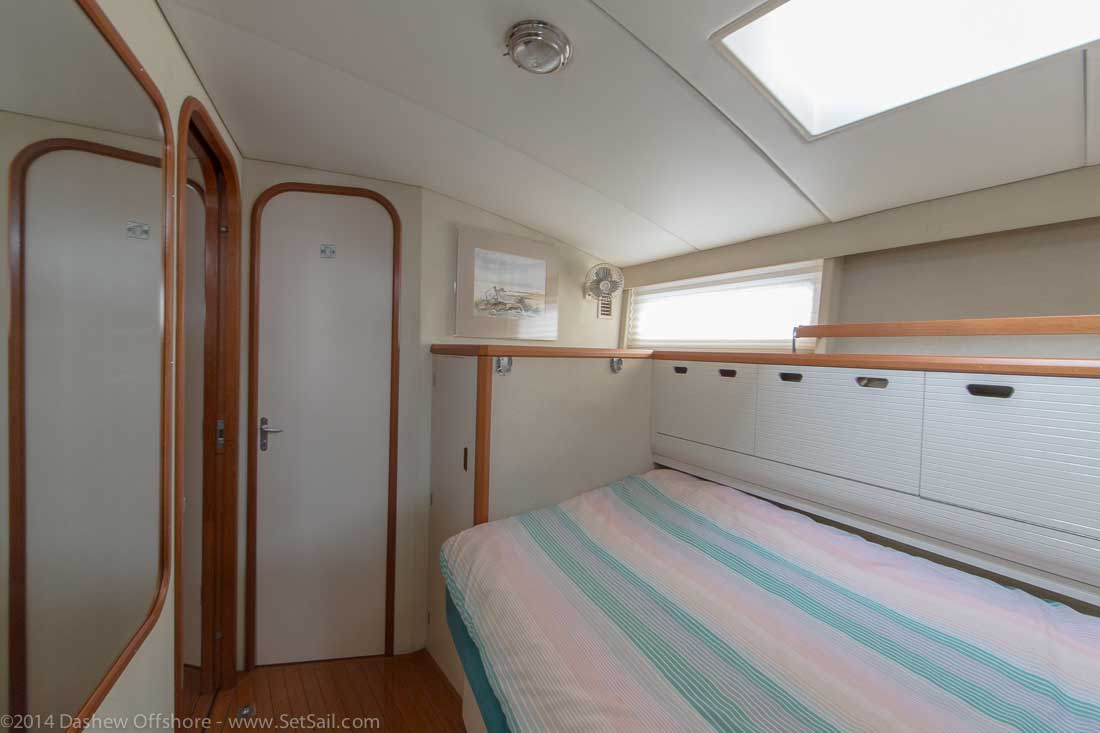 Looking forward in this photo.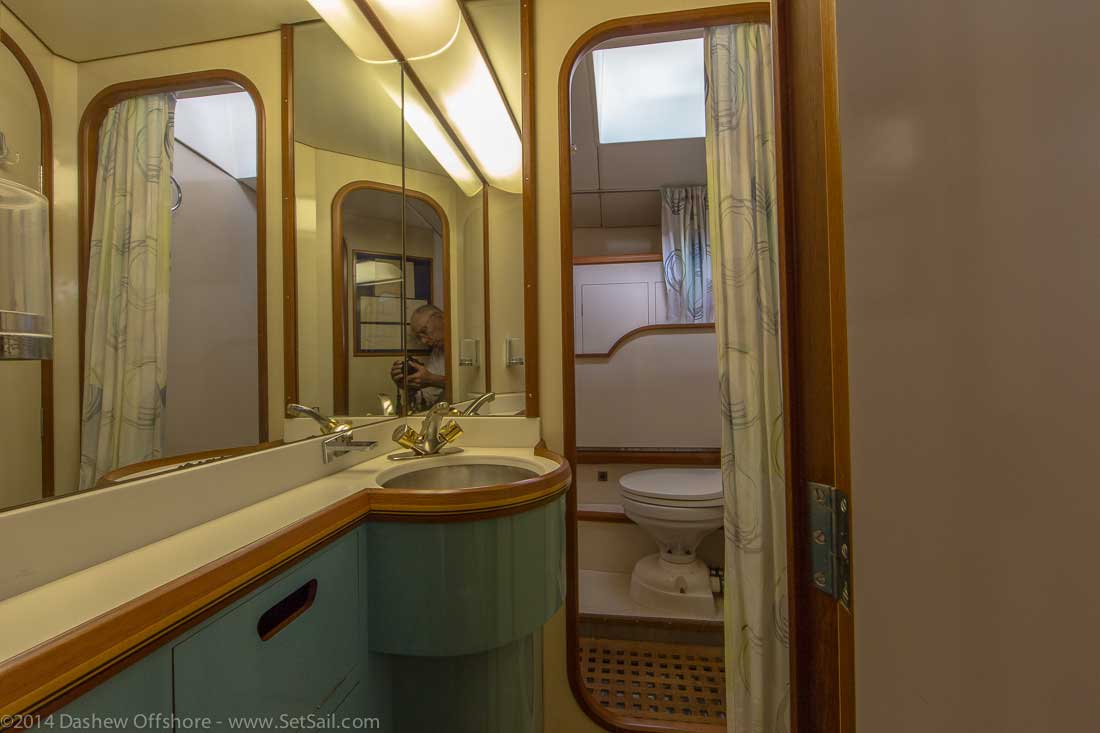 The starboard cabin has direct access to a large head, which also has a hallway entrance for convenient day use.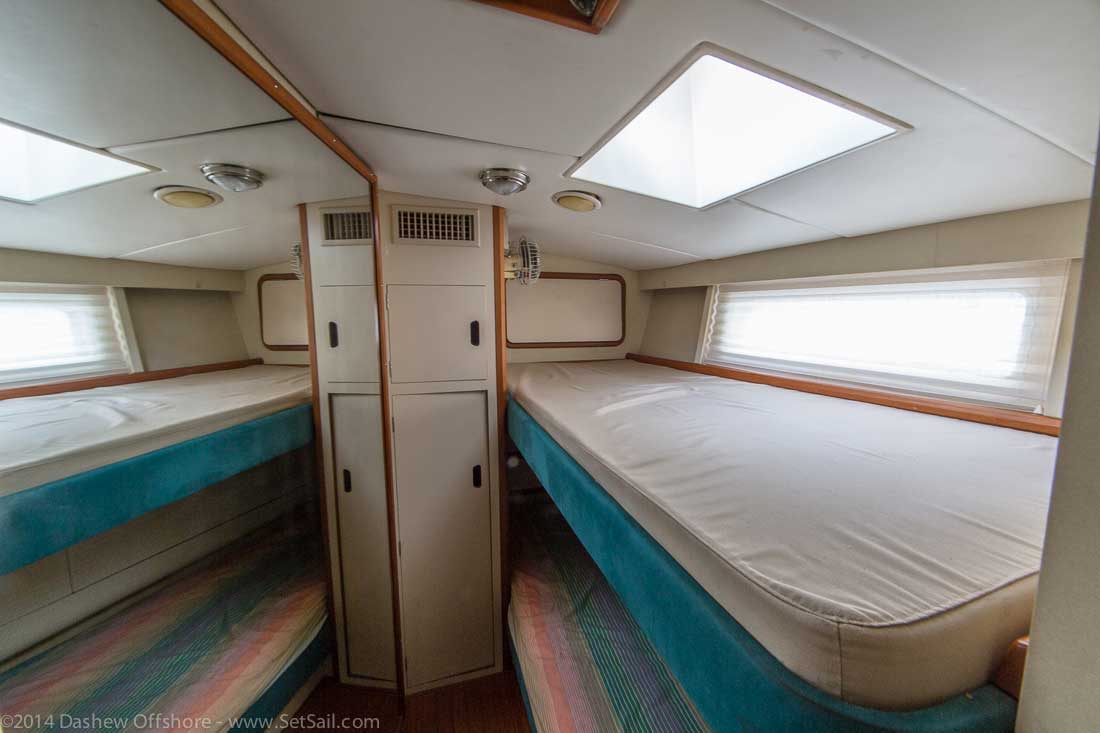 The port cabin has upper and lower singles, also with a head attached.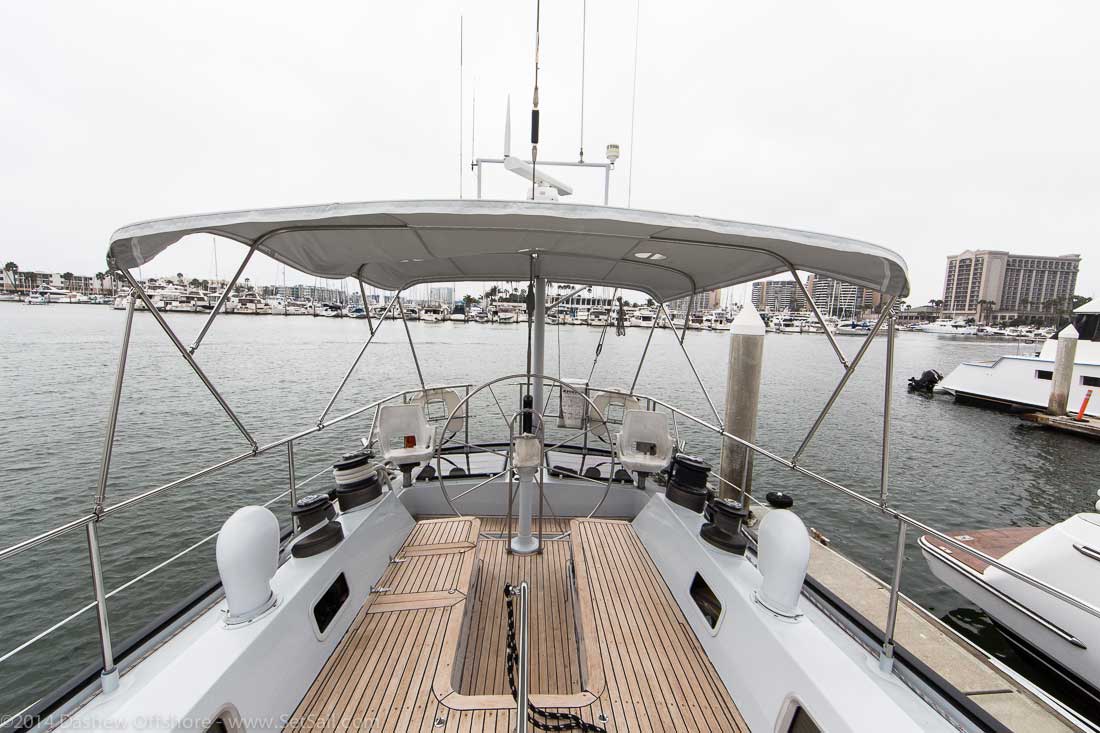 There is a large aft cockpit.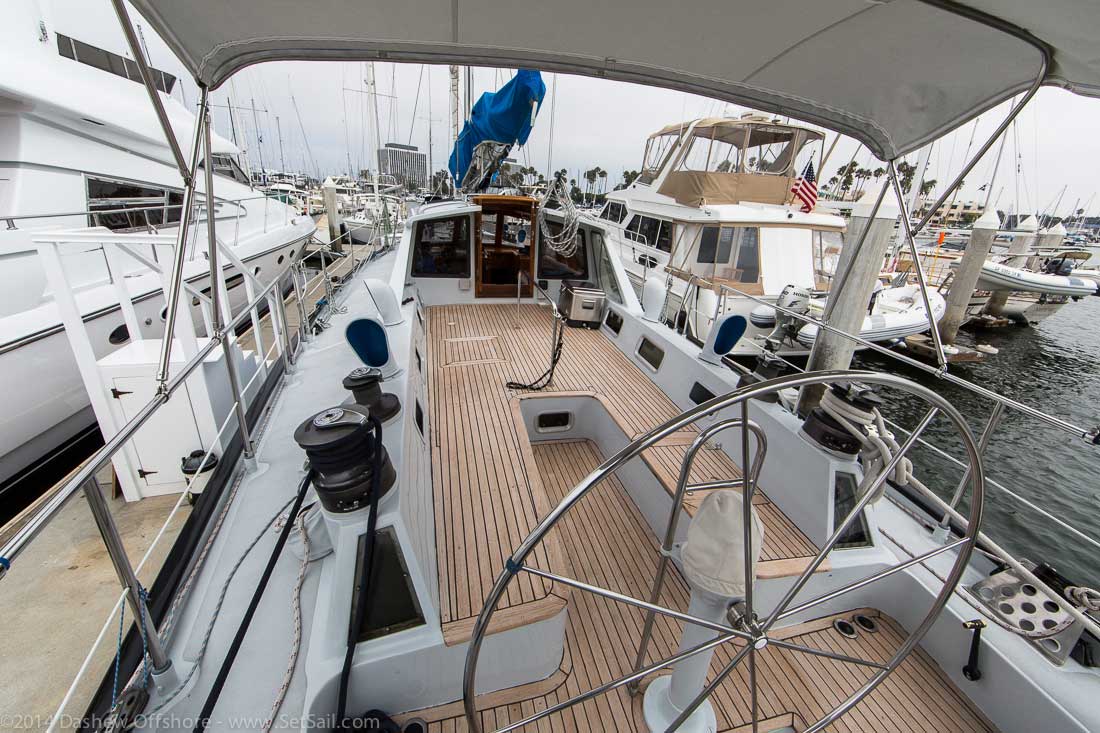 Multi-speed powered winches are close at hand.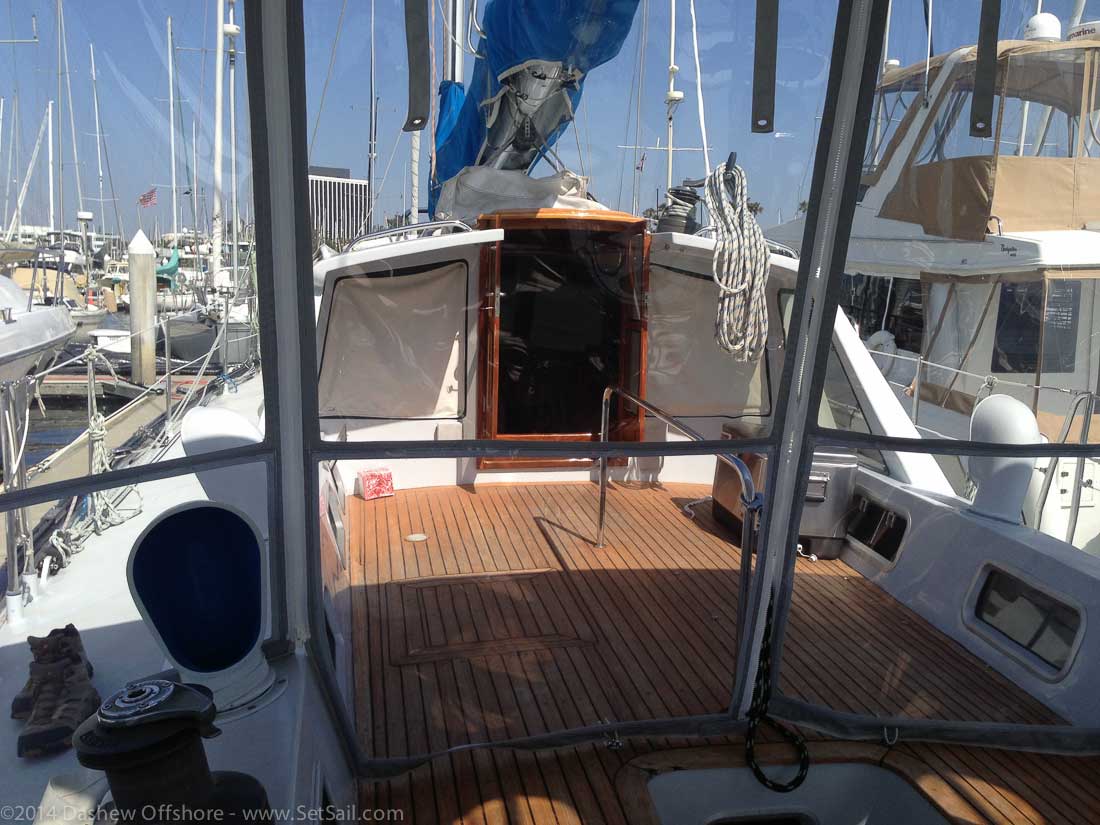 And the new bimini can be fully enclosed.
Having been a much loved member of our family for 29 years, Deerfoot II is now seriously for sale. A new suit of sails, some modernized electronics, and she is ready to follow her cousins in the Deerfoot and Sundeer fleets toward new adventures.
For full details contact Sue Grant at Berthons's, sue.grant@berthon.co.uk, and see their listing at Berthon's website.
Posted by Steve Dashew (March 4, 2014)