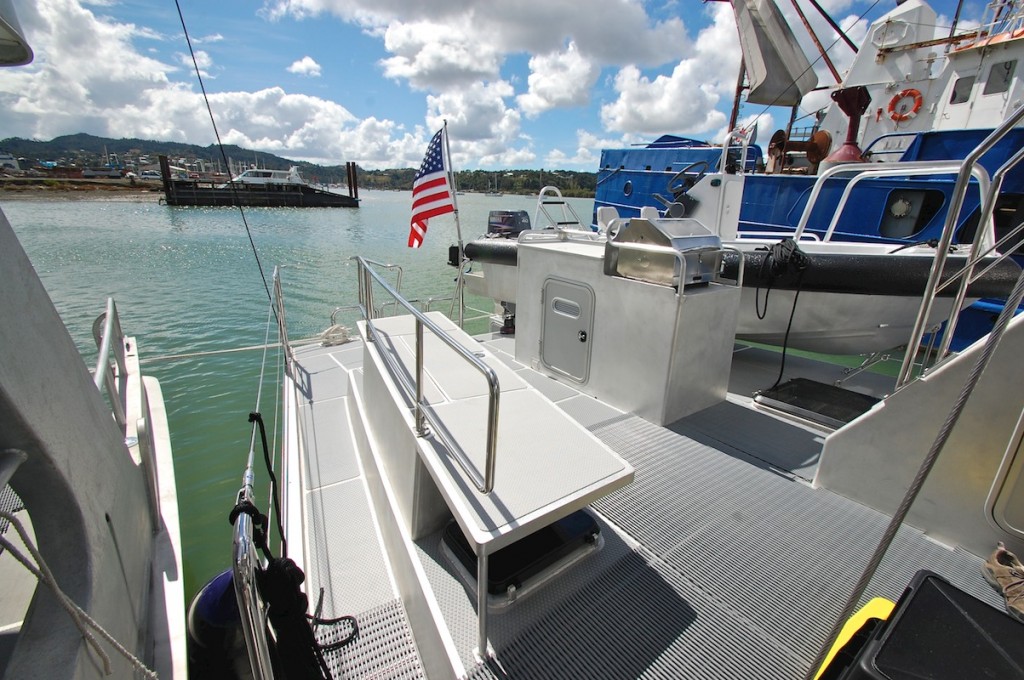 With the recent handover of FPB 64, hull #7 – Buffalo Nickel – I thought readers might enjoy seeing the two aft deck configuration options available on the FPB 64.
The photo above shows what we refer to as the Option A – "Second Dinghy Option".  Both options offer a starboard side seat, but with Option A the stainless backrest can fold down (see next photo) to quickly accommodate a lightweight dinghy set on foam chocks, then strapped securely to the deck.  This entire seat box is secured utilizing bolts threaded into 1/2″ inserts which are welded strategically into the aft deck.  If desired, removal of the seat box from the boat, for accommodating a larger dinghy, would take less than ten minutes.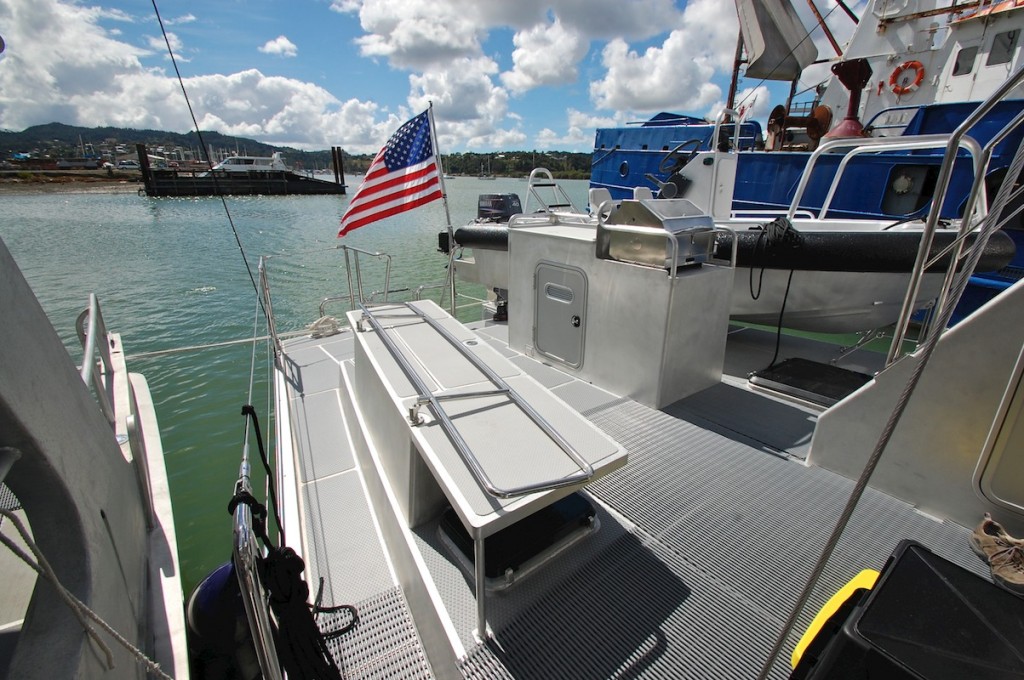 The next photo shows an aerial view of our Option B – otherwise known as the "Full Seating Option".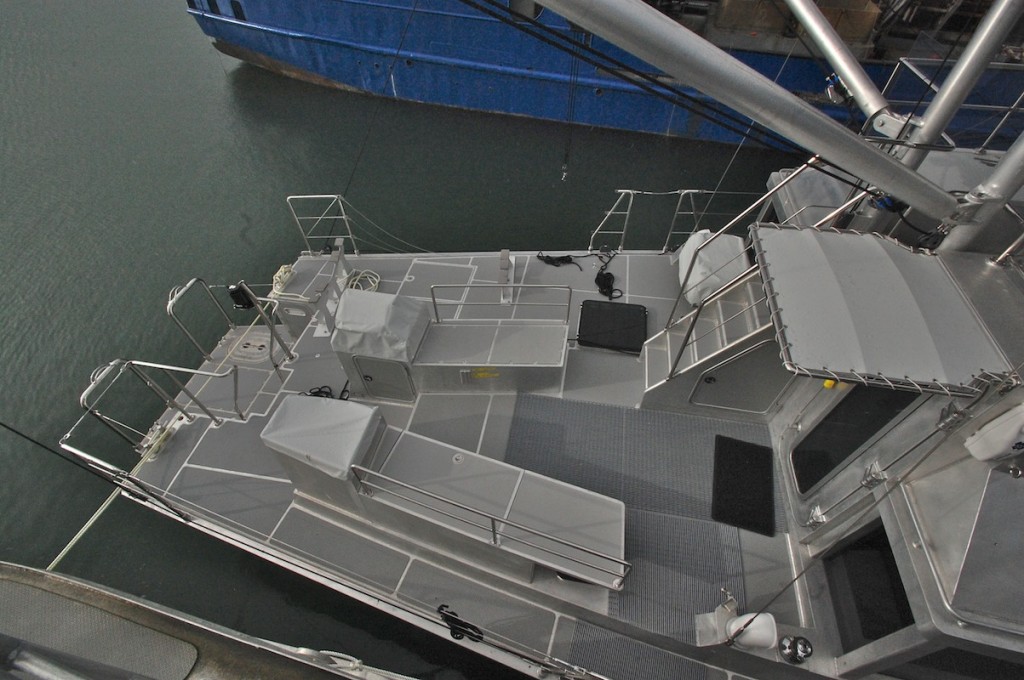 With this option, seating is maximized and the focus is for an aft deck lounge area.  Both options provide the owner with a BBQ, utility sink, shore power inlet cabinet, and potential for greater aft deck storage with in-seat lockers in addition to the BBQ cabinet locker.  The next few shots are details of the Option B layout.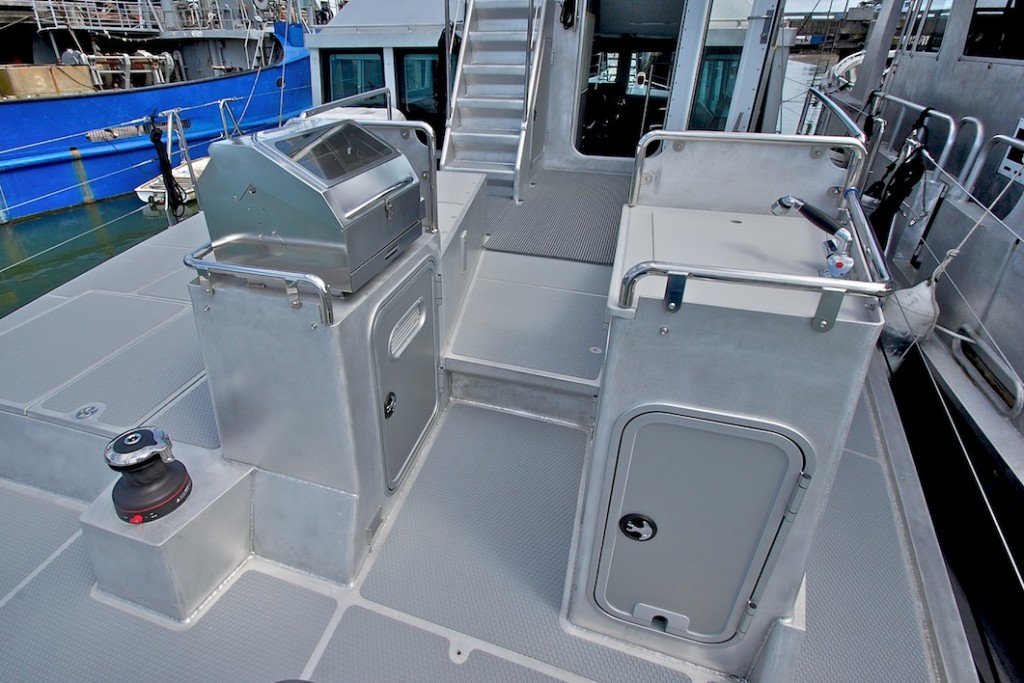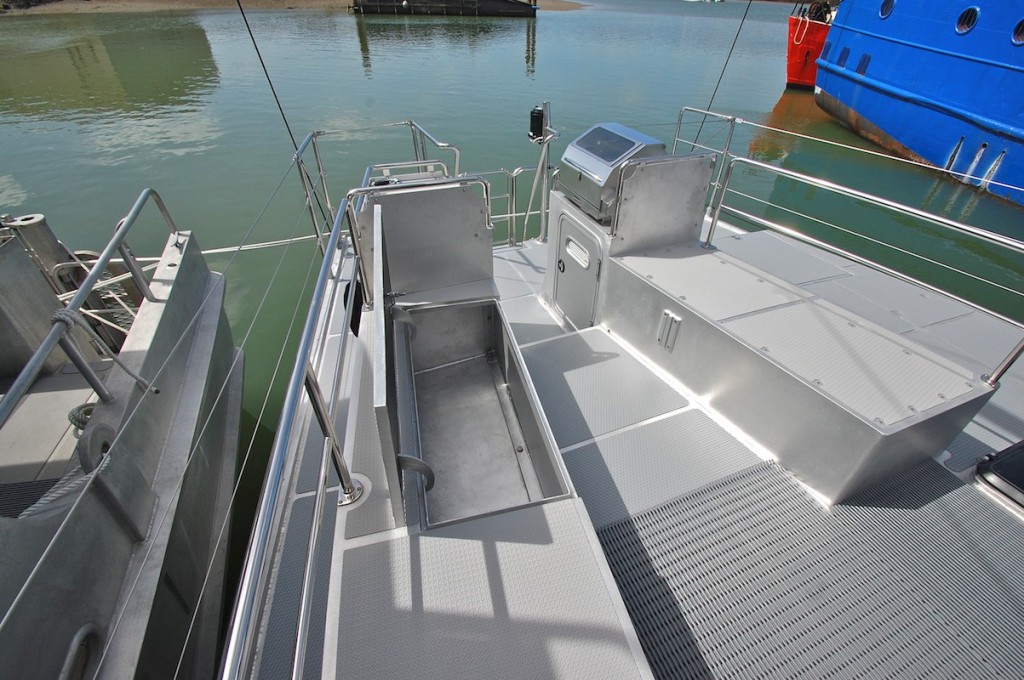 And the parting shots below are further detailing of the Option A found aboard Buffalo Nickel.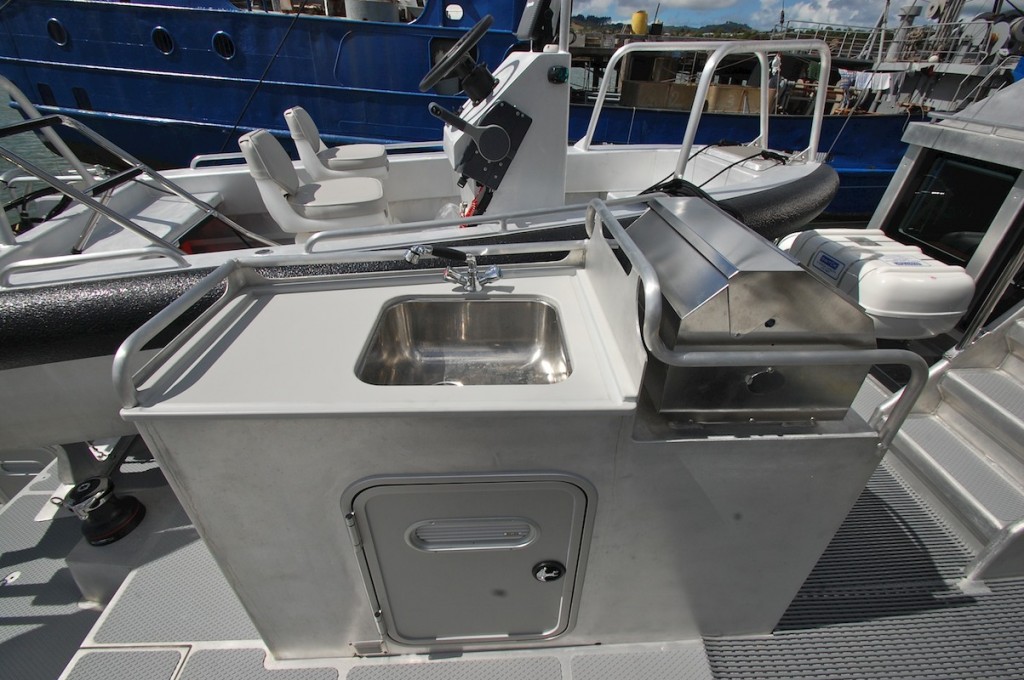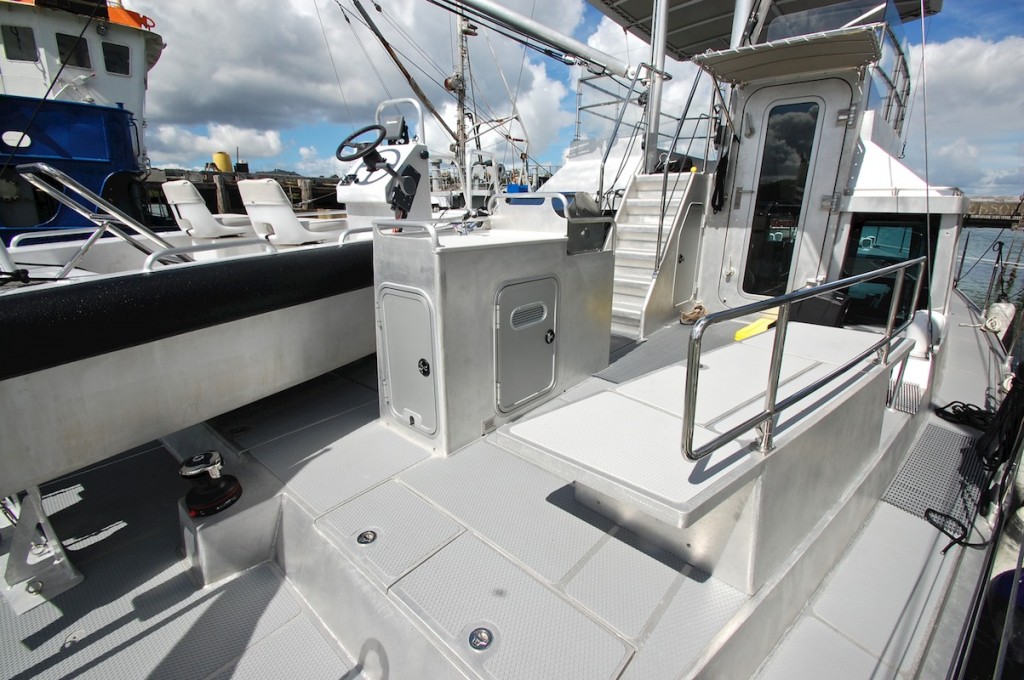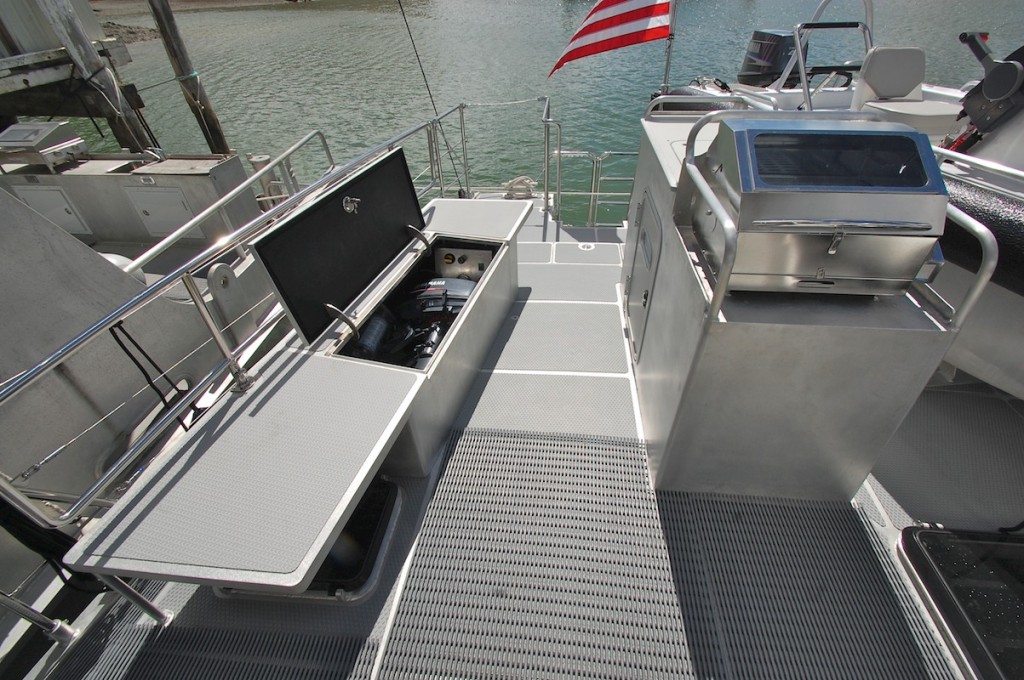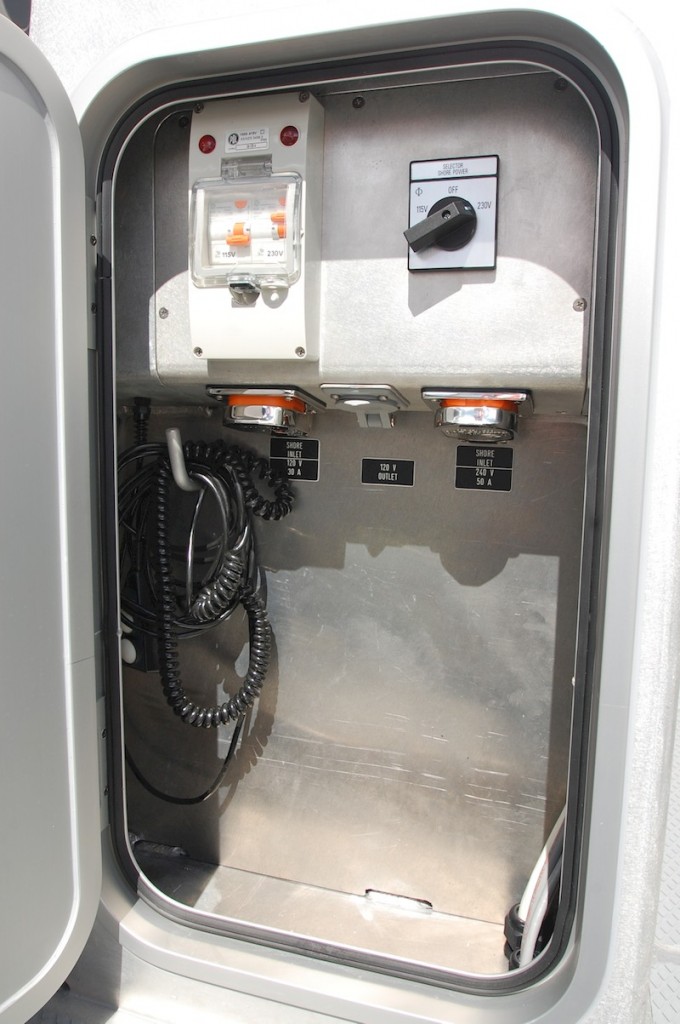 For more information on the FPB series, contact Sue Grant: Sue.Grant@Berthon.Co.UK.
Posted by admin (March 26, 2013)