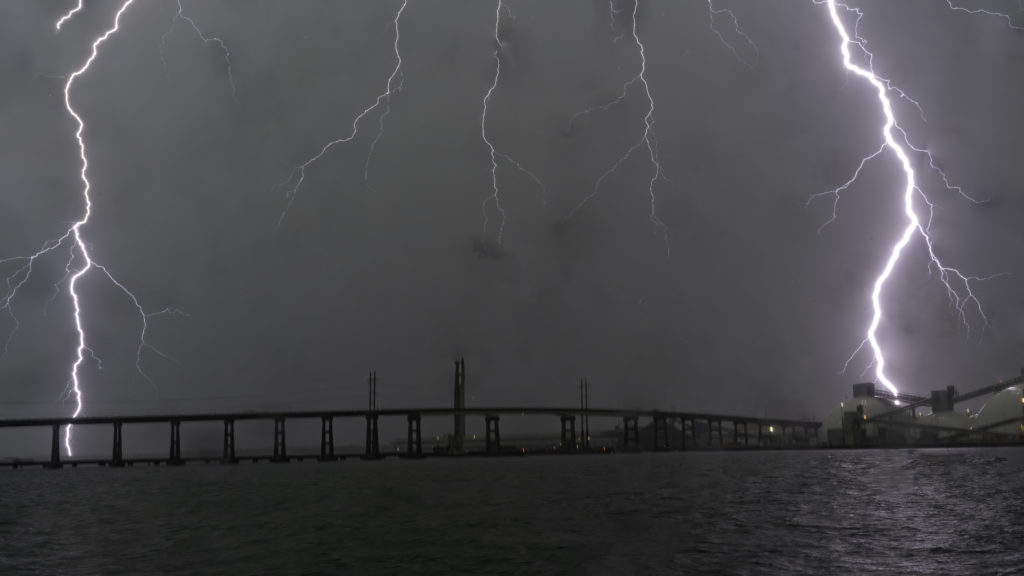 Although we have never been hit with lightning, it is one of the few things about which we worry when at sea, in particular with modern yachts. Hence this new vide0.If the subject of lighting is of interest to you, click here for the new video.
We have a detailed post about lightning that you can read here.
Fast forward to 2020 and we can add a few updates to the data above and below.
To begin with our main concern in a post hit recovery are the propulsion, steering, and navigation systems. When we were investigating the use of computer controlled engines early in the FPB program we discussed the subject of lightning vulnerability with tech and service personnel from John Deere and Mathers controls (a division of ZF). The incidence of problems from Deere was very low. And the decision was made to not carry more than an ordinary set of spares, in itself extensive. This included a set of all electronic sensors and an engine CPU.
Mather's Controls had a less satisfactory answer. Their suggestion was a complete replacement post hit, as experience had proven it was difficult to ferret out all of the problems in one go. As a result we developed a direct emergency shift and throttle system which is normally left disconnected. There are no integrated circuits except for a throttle voltage power source which is supplied by Deere, and hopefully sufficiently resistant to EMPs from nearby lightning or a direct hit somewhere on the FPB 78.
For steering we have our direct to pump set controls which override the autopilot. These use old fashioned iron wound solenoids for controlling the hydraulic steering pumps. If there should a failure of some sort in the hydraulic system the emergency tiller with relieving tackles could be used.
We also have the construction with a metal hull and superstructure going for us, which provides additional protection compared to fiberglass.
Lets hope that this continues to be a subject which we study from a distance!
Below is a related section from Offshore Cruising Encyclopedia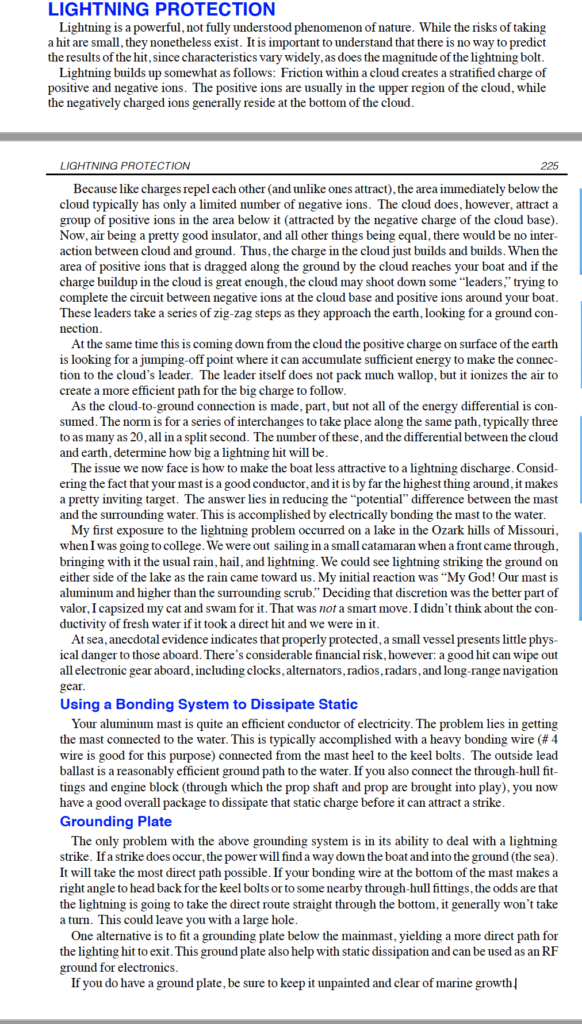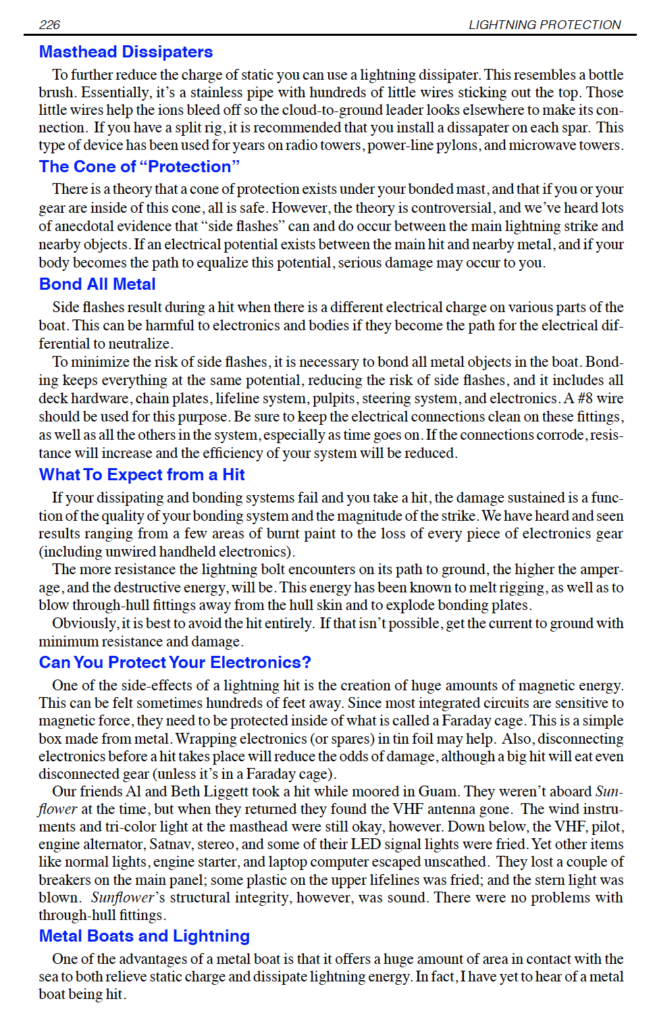 Posted by Steve Dashew (February 5, 2020)