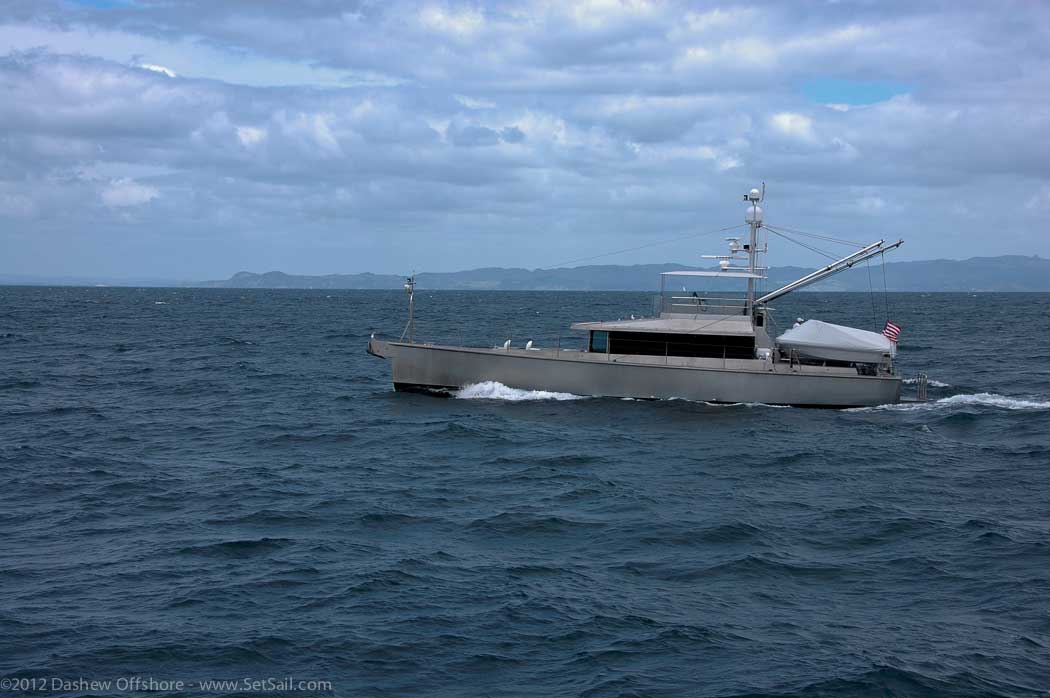 Sandy and John Henrichs, the owners of FPB 64-5 Tiger, are experienced cruisers who have filled their FPB 64 with interesting details, a few of which you will see here.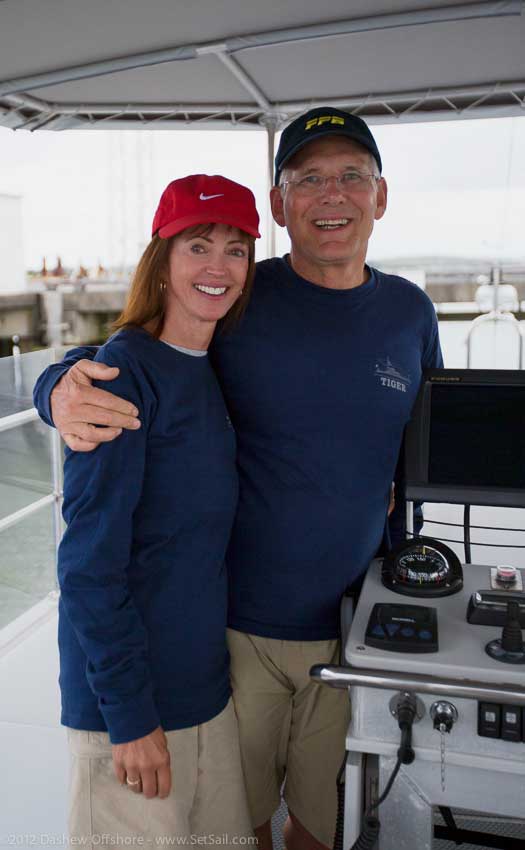 They allowed us to descend enmasse on their home, poke around, ask a myriad of questions, while they maintained the equanimity of saints. Thank you Sandy for your patience and John for your feedback.
The lead photo was taken from FPB 64-6 which is undergoing owner trials. It shows Tiger with her mesh window shades, used in storage mode, still in place. We think it looks cool.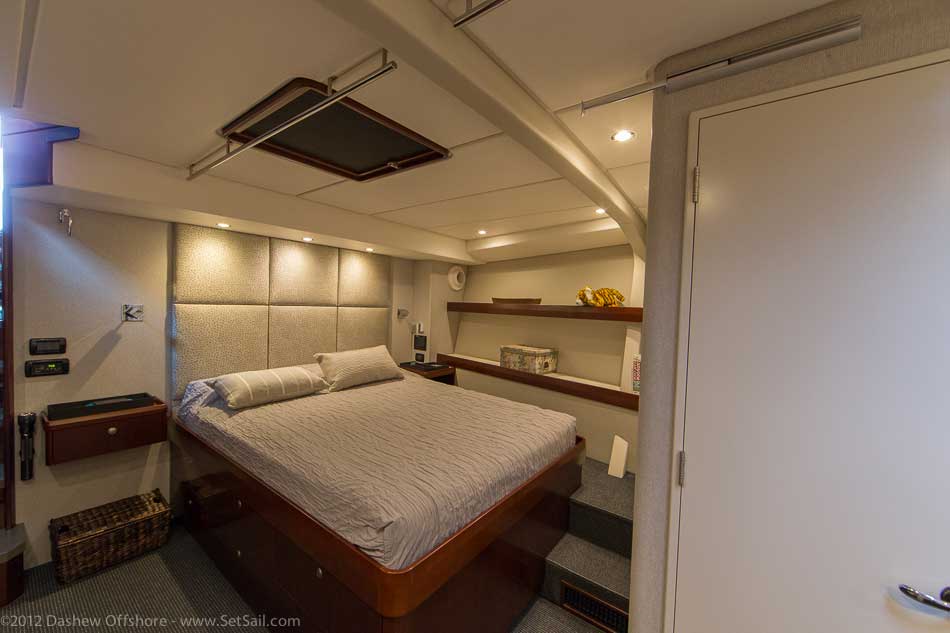 Sandy designed this very attractive mix of bunk fabrics and headboard for their master suite. The bed cover is reversible.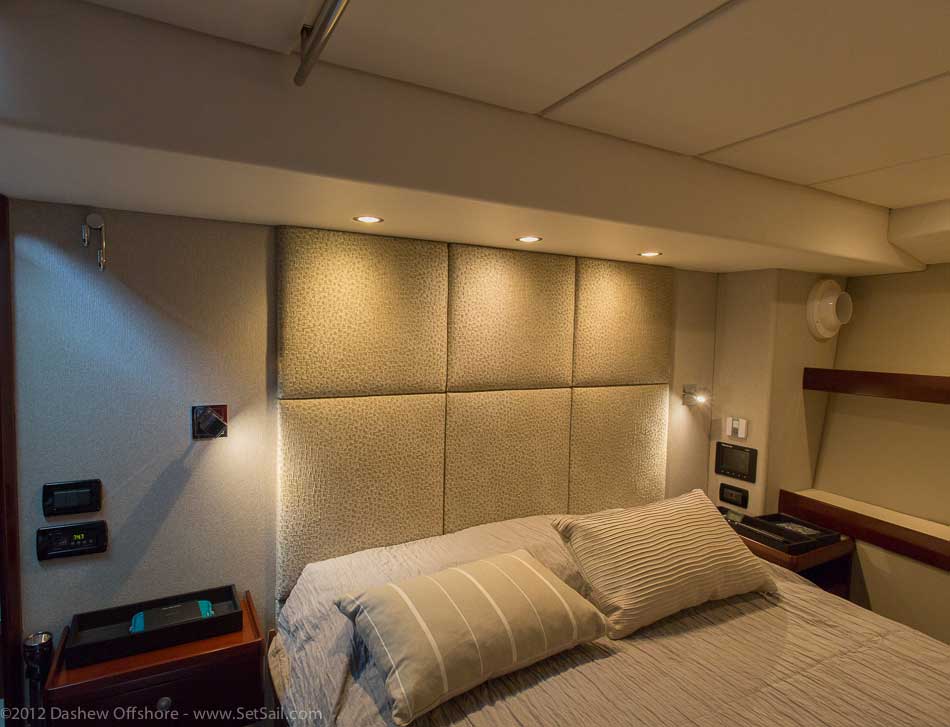 Linda has been after something like this for years. Maybe she'll be able to convince the other members of the design team now. (The photos do not do the ambiance created here justice.) The pillows shown here, one with the texture, the other with stripes, match the two ways the spread can be used.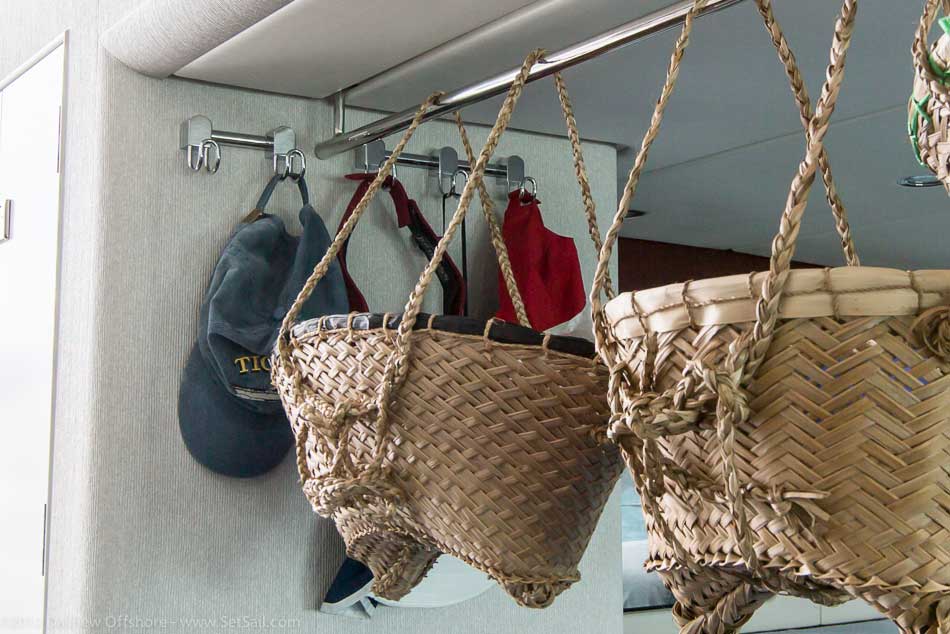 There are a variety of clever hooks used for storage, one of which is shown here.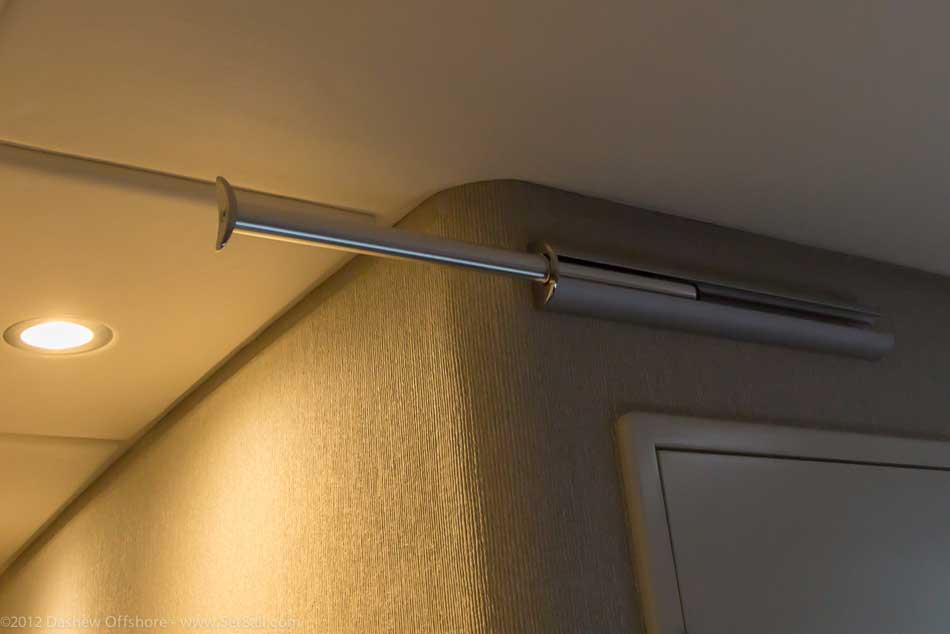 This rod slides out, and can be used to hang a bathrobe or towel outside the shower door.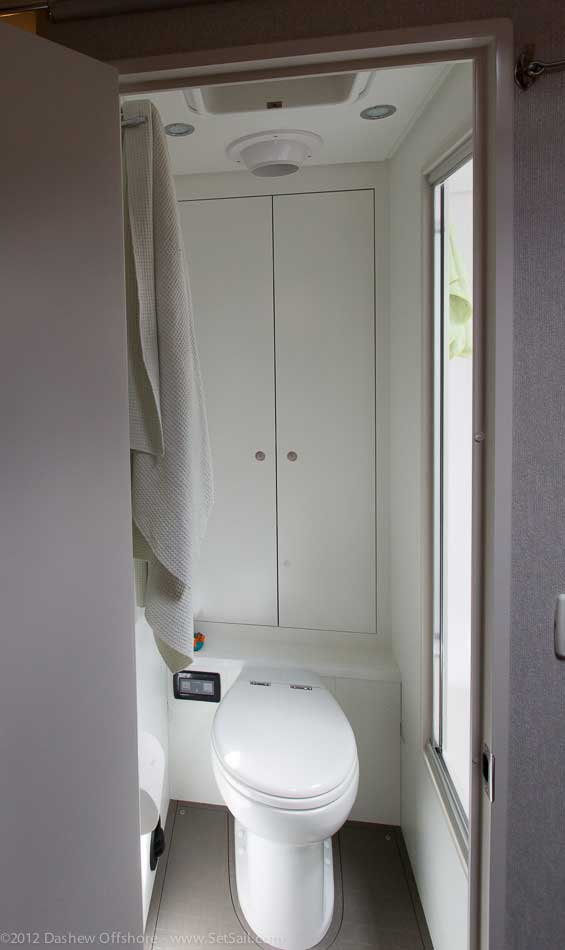 Speaking of which, John and Sandy had Circa install a new door from the head into the shower. We normally discourage changes like this on the production line, but this has worked out well.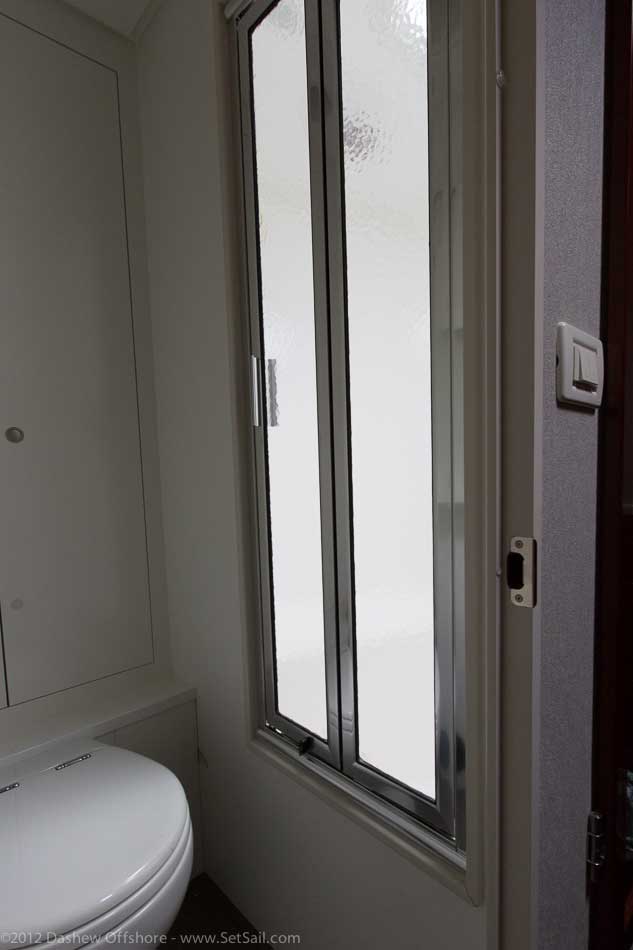 There are of course trade-offs with the bifold door. But it looks good here, and if you do not like shower curtains, makes a lot  of sense.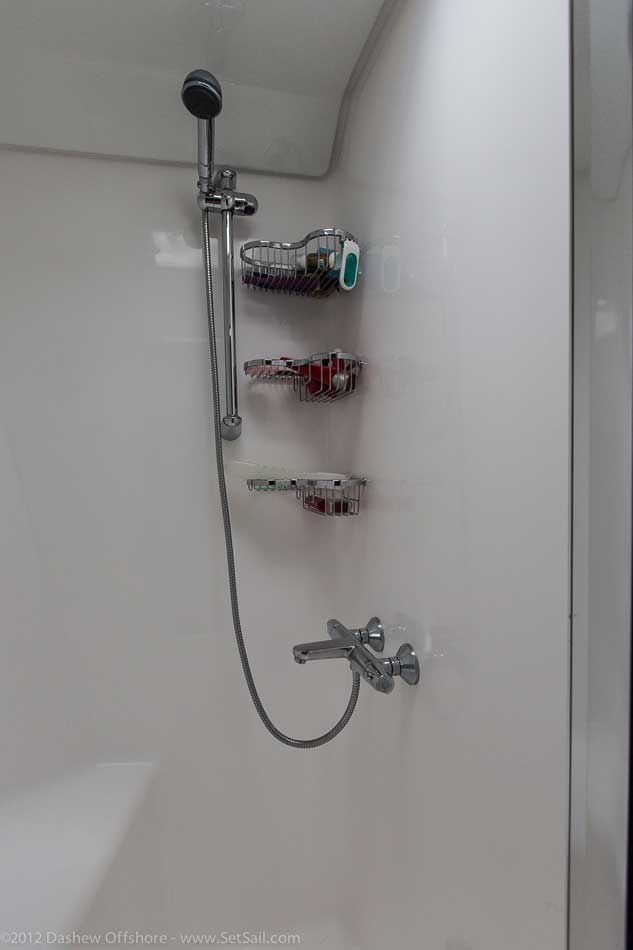 Where to put soap and shampoo is always a conundrum, solved on Tiger with wire shelves.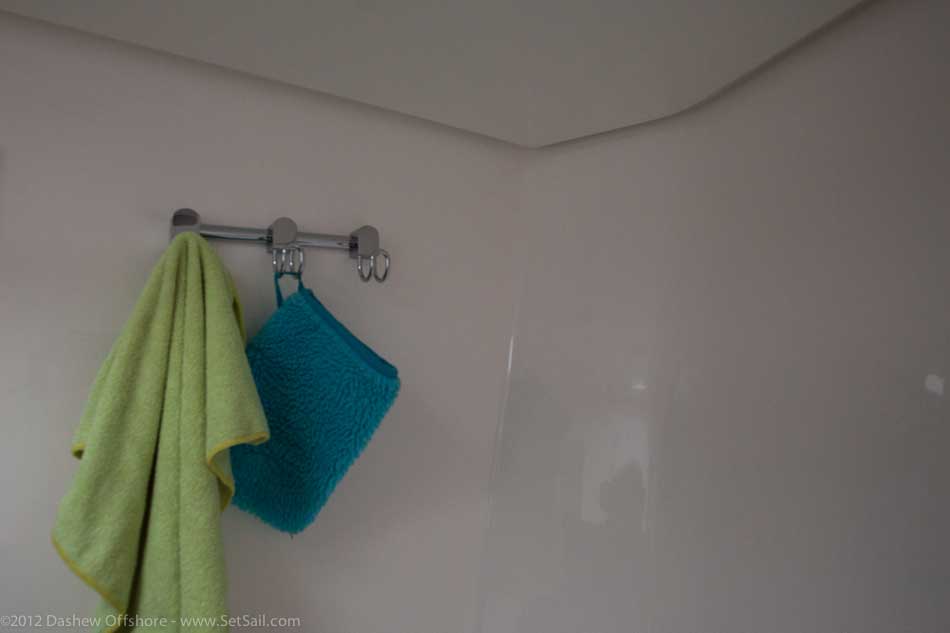 And when you come out of the shower there are more handy hooks.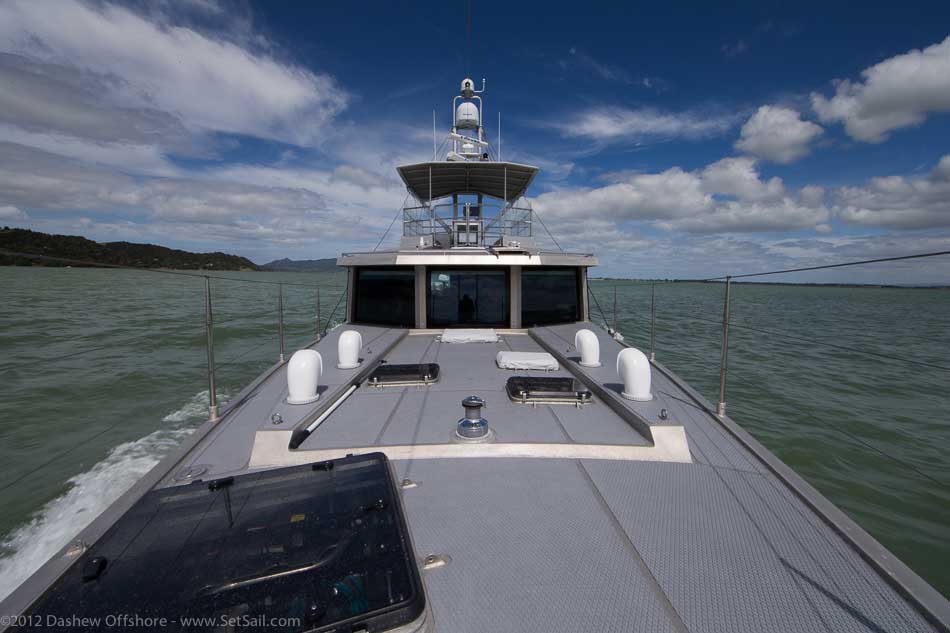 We will all be back at our respective offices next week, and once we clear away a few piles, we'll share a few more of the several hundred snaps we accumulated.
Posted by Steve Dashew (January 18, 2013)