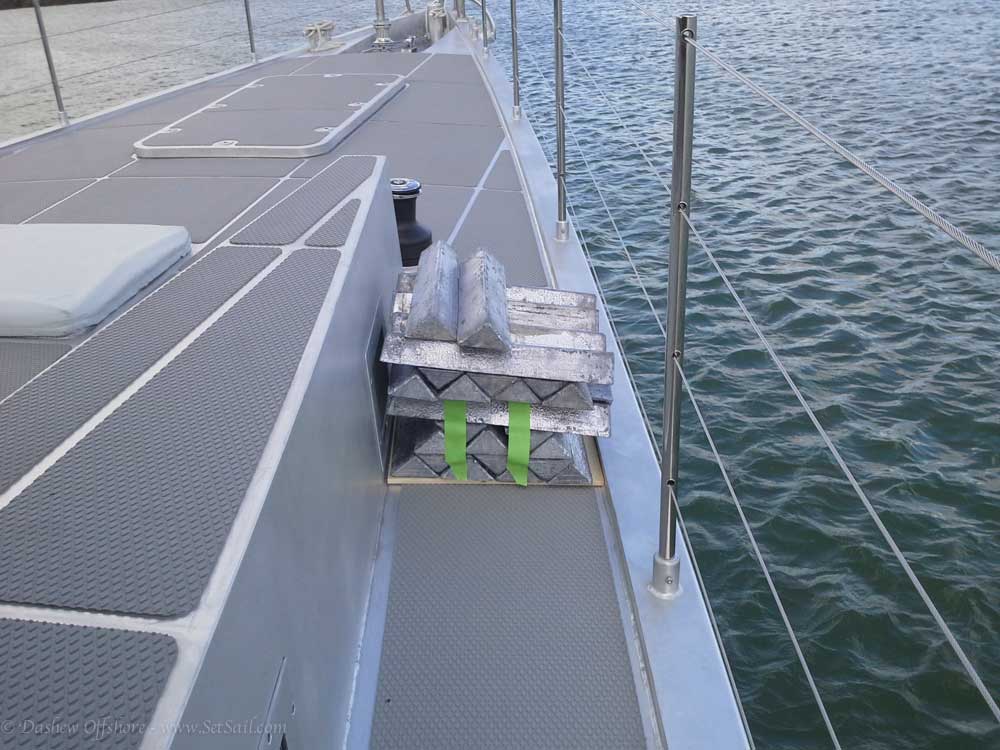 We thought a few photos of a stability check on the Wicked FPB 97-1 might be of interest. In case you want to do this yourself some day you will see it really isn't that difficult.
You start with a known amount of weight  – this is one of two stacks of lead.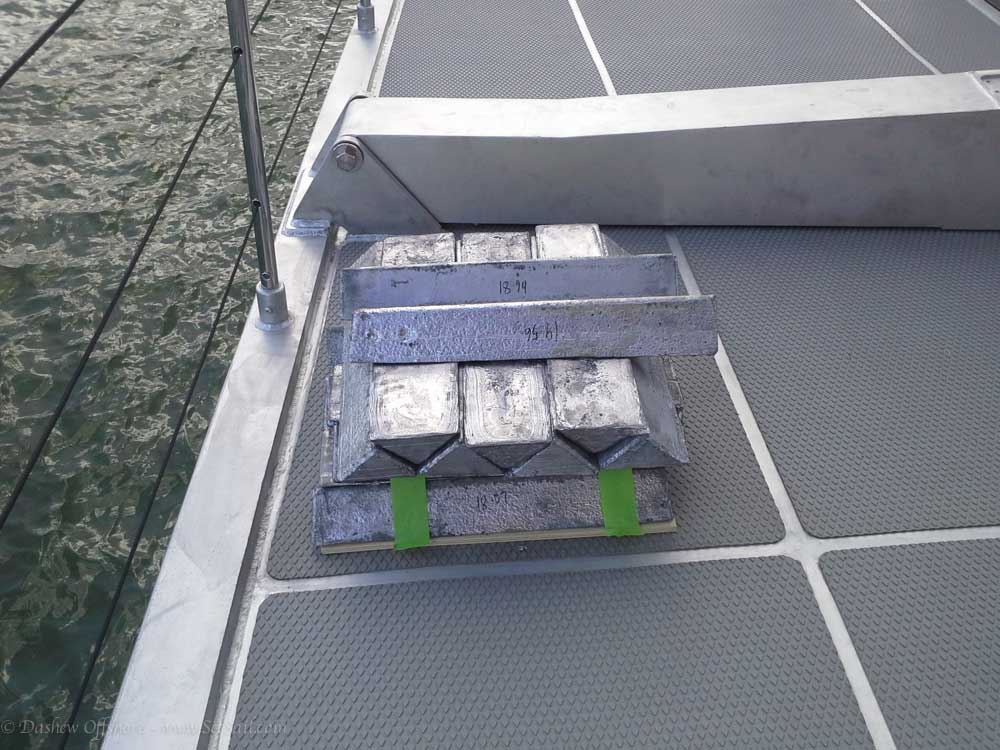 And then measure the heel angle.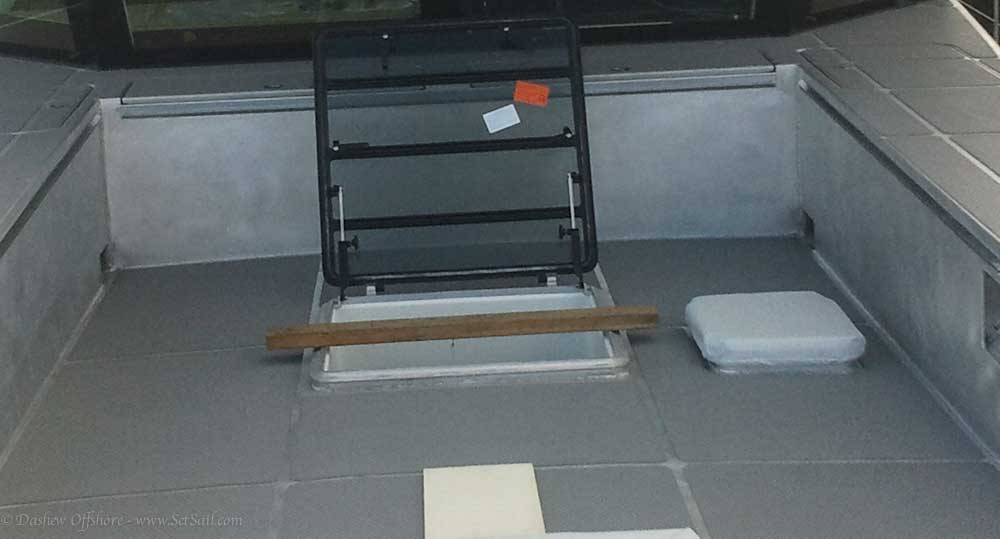 There are forward and aft plumbobs.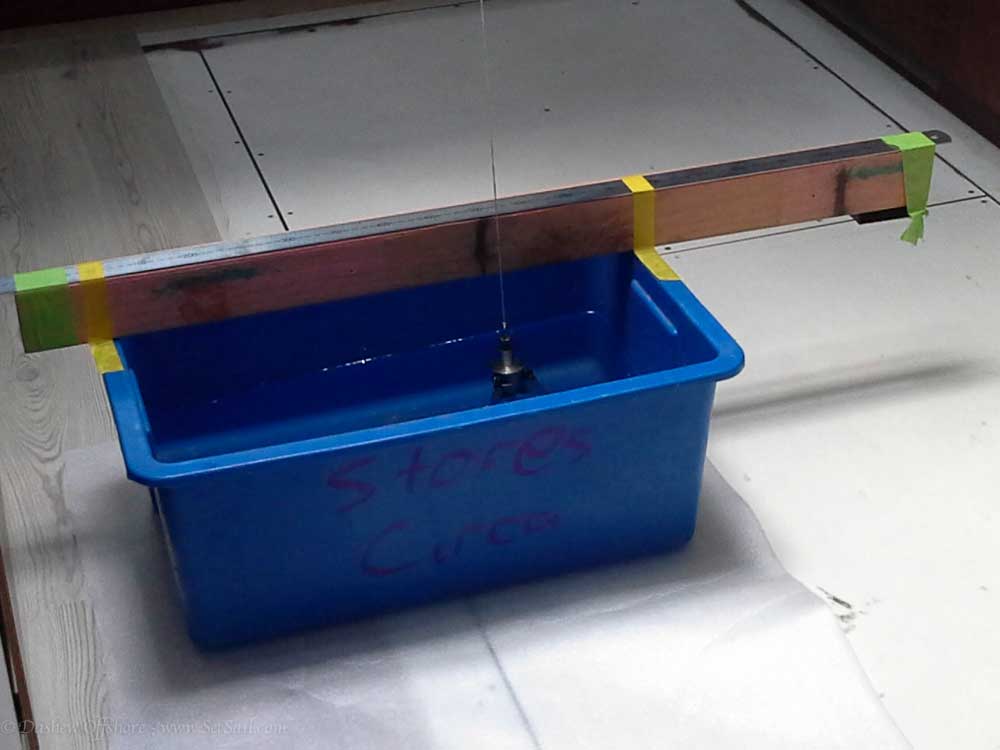 The weight is sitting in a tub of oil dampening the motion and making it easier to get an accurate reading. The distance the wire (pendulum) has moved is then calculated with the length of the wire, the angle is of heel ascertained, and logged. This process is repeated several times.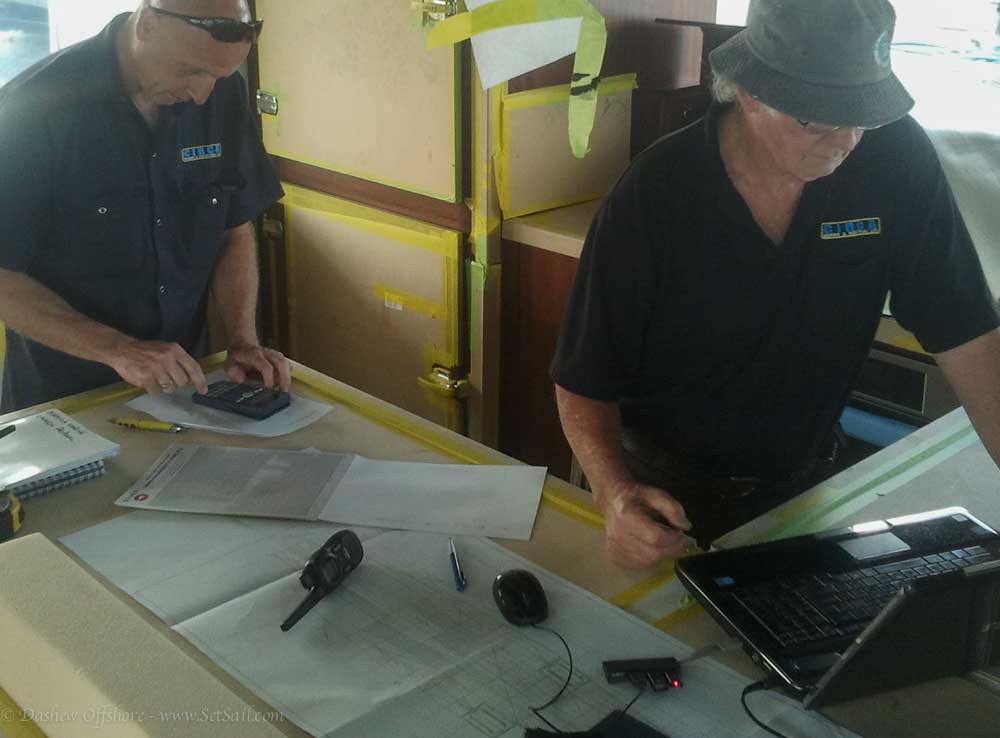 The data is then averaged, fed into the computer, and out comes a set of stability numbers. Circa Project Manager John Richards is in the background above, while Colin Dunlop, who is running the stability test for Circa, checks his computer.
We don't expect surprises, after all this project was weighed in its entirety a few months ago, but we still like to confirm that things are in order once afloat.
In that vein we are happy to confirm to you that the first FPB 97 has the required stability curve to keep it out of trouble.
Posted by Steve Dashew (November 21, 2014)