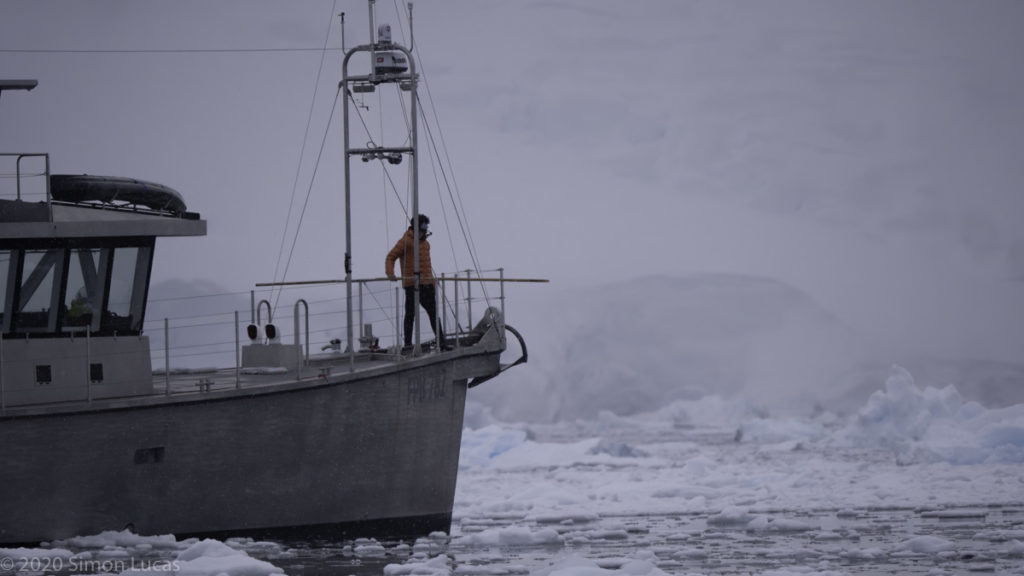 … beautifully filmed, powerful video follows the journey of two FPB 78s as they cruise the remote and challenging Lemaire channel of Antarctica. Having been visited by only a few small motor yachts because of its isolated location, lack of fuel, extreme ice, and weather conditions, the crews are rewarded with access to utterly breathtaking scenery and intimate wildlife encounters with whales, seals, penguins and more. This life changing adventure takes place aboard two of the smallest motor yachts ever to visit Antarctica. Click here to watch this video on the Dashew Offshore YouTube channel.
This wonderful video is the work of  Simon Lucas, a talented film-maker whose biography is below.
Simon Lucas–Captain, Director, Zoologist, Explorer
Simon is inspired by a life time of living and working in the outdoors.He grew up in Northern New Zealand, exploring the Hauraki Gulf, and went on to studying Zoology and Wildlife Management.
Simon is a self taught editor / director / videographer. His debut documentary, "Paddle for theNorth", went on to win six awards and has been translated into 5 languages. This included the Bronze Award at the New York Film and TV Awards and the Best Film at the New Zealand Mountain Film Festival. The film follows six mates and 2 dogs on a 1500km canoe trip through Canada and Alaska in a bid to save one of the worlds largest intact watersheds from mining and development, The Peel Watershed.
Simon went on to edit / direct / produce a short Film, "Mt Scott" which followed four young New Zealanders in an attempt to summit an Antarctic mountain. This collaboration with the New Zealand Antarctic Heritage Trust aimed to inspire young explorers to enjoy the outdoors and nurture a passion for Antarctica. Since then Simon has begun a marine career on expedition yachts and worked as the Captain /Engineer and Videographer onboard the charter vessel Grey Wolf. 
FPB 78-2 Grey Wolf is the only FPB available for charter. For more info click here.
Wait, there's more on Antarctica below…..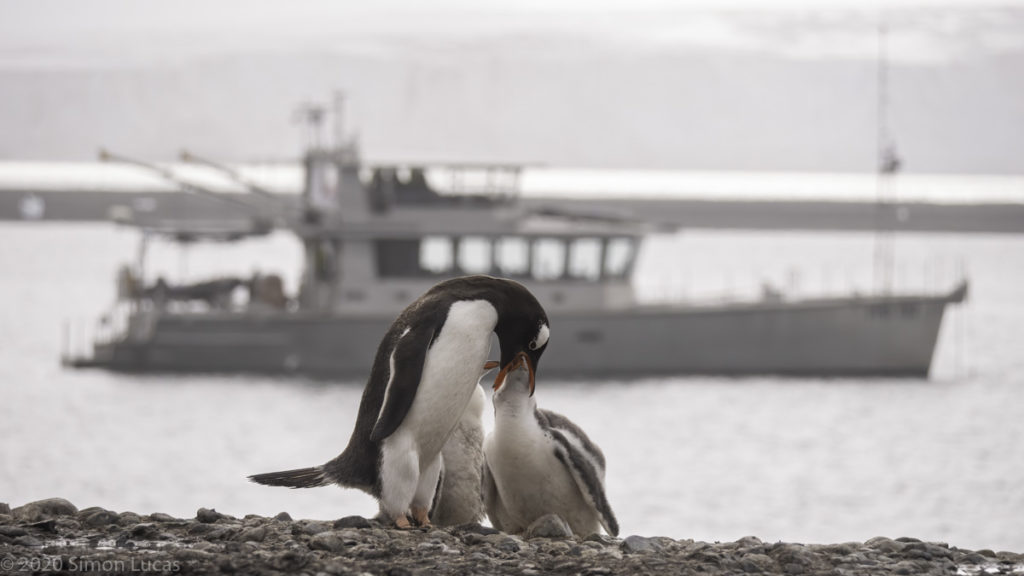 The January issue of Motor Boats and Yachting (in the UK) has a wonderful feature article by Pete Rossin taking the reader along with the two FPB 78s through Antarctica.
FPB-to-Antarctic-Jan-20-final.pdf (686 downloads)
Posted by Steve Dashew (March 3, 2020)